On last month, there's a project birthday for us to celebrated Soo Shin's birthday at Dome Cafe Mid Valley.




As usual, it's a birthday lunch treat...and we were all there quite early and quickly browse through the menu since Dome does not has the set lunch as what we found from their Dome website...(*BOOOO to Dome for not updating their website accordingly)




Here, before anything, I took a photo with the Birthday girl first...




I then randomly snap some of the food ordered...and this is the Dome Club Sandwich...looks dry and taste even more dry... :(




Then some sort of sandwich for Nicole...




And here's something I would recommend to all if any of you visit Dome...Nasi Lemak! The rendang chicken is nice!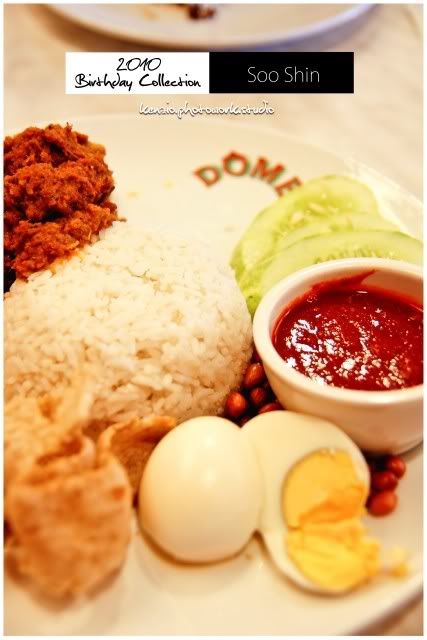 Then we chit chat a bit and continue eating...and before we left the place, here's a group photo for Project Birthday compilation!




That's ALL!!! kthxbye!