The Prince Charming had put down all the obstacles and were there to save the day of his Princess...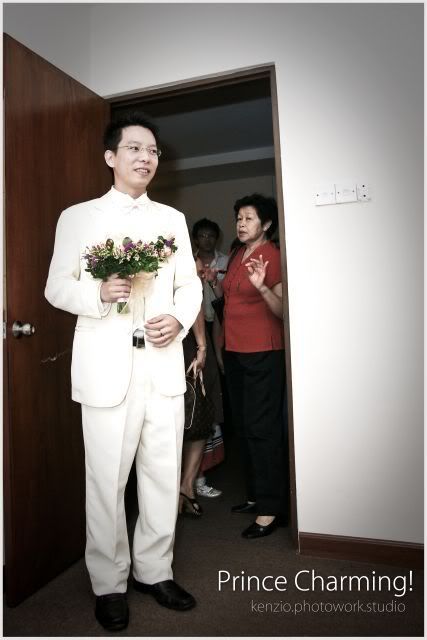 Here you go...the Prince put on the shoes for the Princess....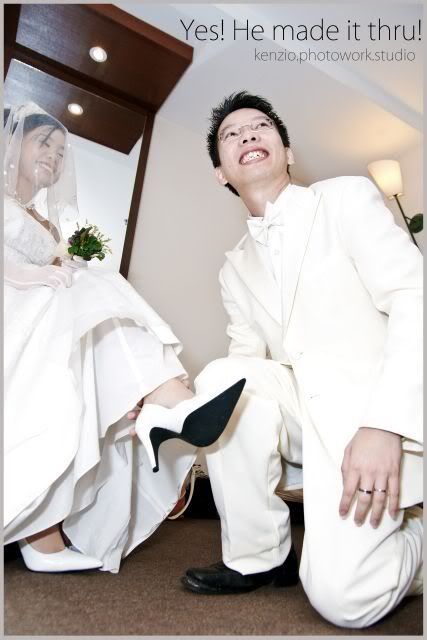 A kiss...to symbolize of those in love tying to each other ever after...LOL!




Okay...before they can actually roll back to home...they paid their respect by serving tea to their eldest of the Bride...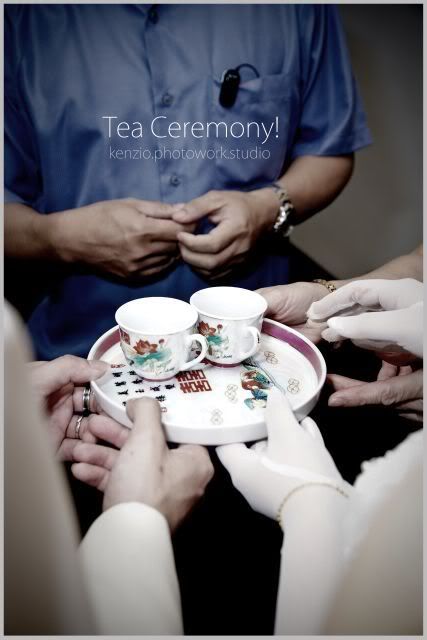 After the tea ceremony...they proceed to go back to the Groom's home...to live with the family...HAHAHAHA!!! The Bride is destined to cook every meal for the family, do all the laundry for the family, sweep the floor....LOLZ!




A new chapter for them will be reveal tomorrow...