Long distance <> 3 hours drive has suggested a price to pay.

Last month, on October 18th, it's Foo Yee's BIG DAY! We all gather at his house at 5 o'clock....O Yeah...it's 5 A.M. OMG! Siao can! This was the price we were paying off that day! I personally can't believe it...but we got no choice as we need to travel all the way down to Batu Pahat to fetch the Bride back to Seremban.

Now, lets cut it short...straight to Batu Pahat. No photos from me in the beginning...coz still sleepy and blurry...

We reached at the Bride's house around 8 A.M. The first Ang Pow of the day has to be given out for the Groom to step out his next step of his lifetime...




Got Ang Pow?! Anything is possible...lets meet up with the bridesmaid...




The Bride's entourage were like ever ready...waiting to meet us...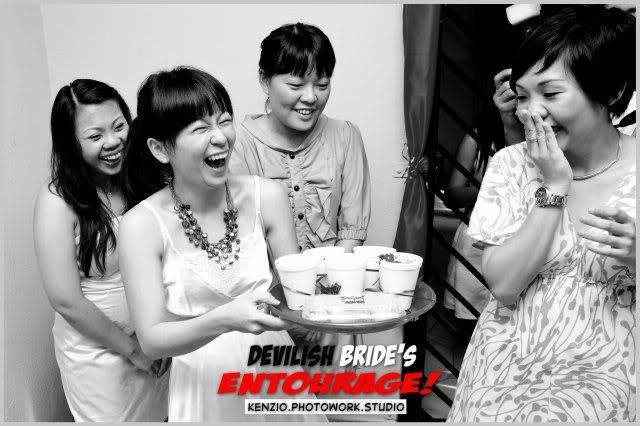 Okay boys! Show your faces to them then...




Damn hensem can! (Got the feel of Boy Band!) LOLZ!!!

Next up!




See how the Girls treat the Boyz well....