When it comes to the moment just before entering the Bridesmaid's gate, there's no easy way...it got to be ALL OUT!

We ate those ice-cream waffle cone filled with Milo powder, some wasabi, and don't know what sort of ingredients...errr and surprisingly we didn't think that it actually doesn't really taste as bad as we had thought!

Then we performed a dance, but the Groom still can't felt the challenge at all....




So those bridesmaid asked him to blow up some balloons and form a love shape to show his sincerity...




They said, if we wanna go in, first, look for the key underneath the ice cubes...with a condition...use only your feet...it's freaking freezing even though under the hot sun...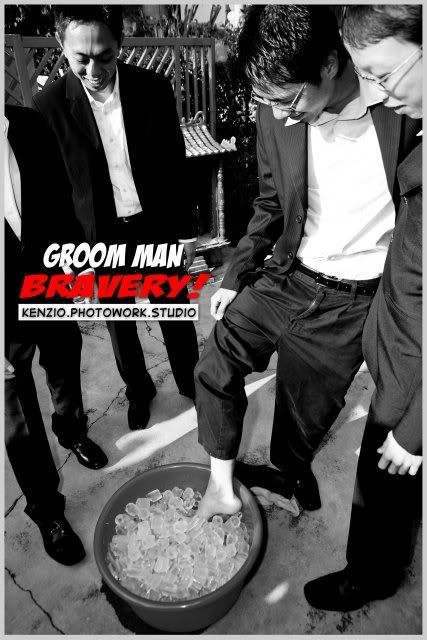 Finally, managed to get in...but last and not least...a super long contract must be signed first....




Once completed....NEXT...the final door was opened...lets meet the Bride!




See MORE PHOTOS on tomorrow...