Crashed the final door...and here they finally met...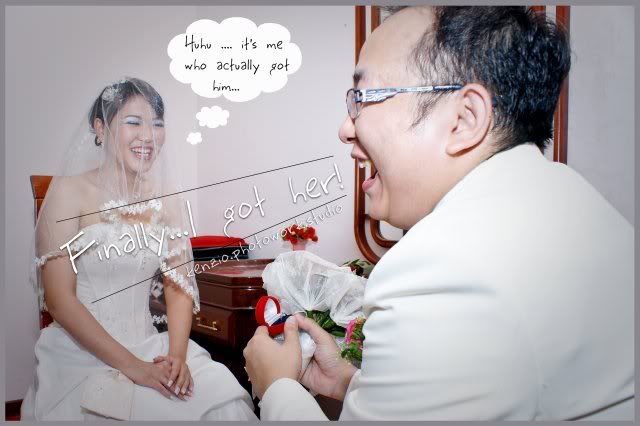 Don't wait...put on the wedding-band and she'll add-on a new surname...Mr Gan!

And there you are....MISSION ACCOMPLISH!!!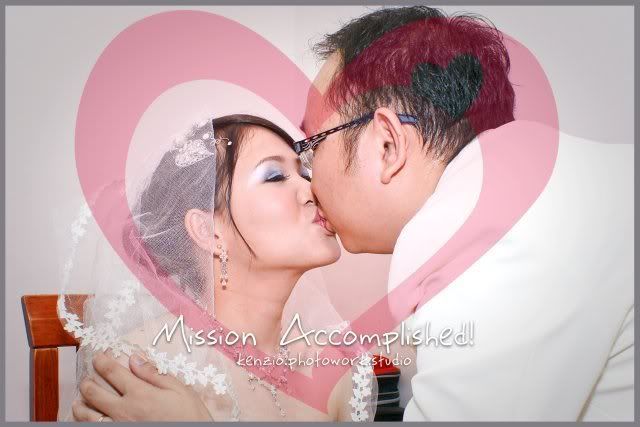 Now time to go back...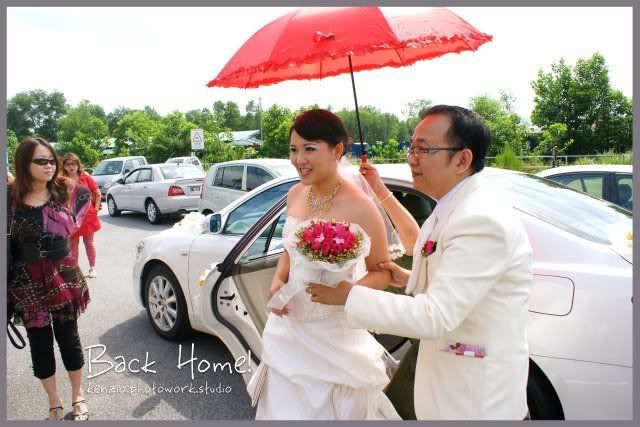 The new journey has begin...good luck and God Bless!

Even Gan's Mom were damn happy the moment she saw her son brought back her GEM!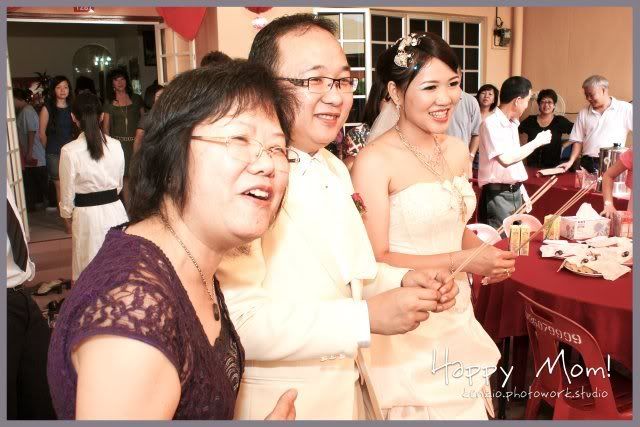 A big group FAMILY photo put the event to adjourned before the dinner starts...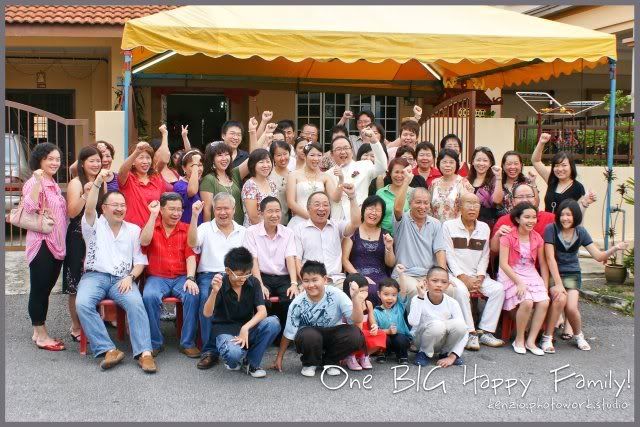 Okay now I'm fast forwarding this post...and just to let you know...I did not take much photo during the dinner....so...I think it's best to put a period with this photo....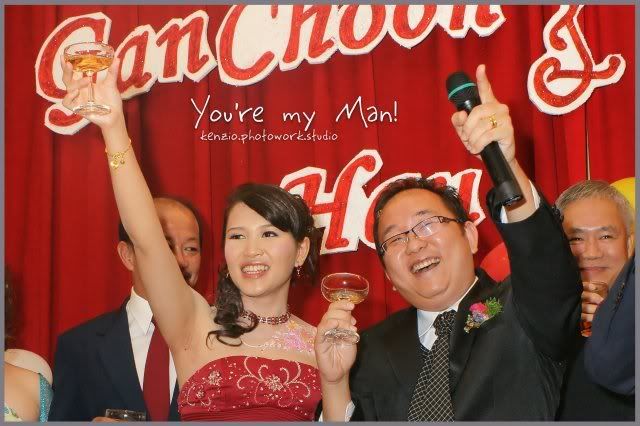 Cheers! Congratulations again!