It's time to get hungry...and we drove all the way to Batu Ferringhi and planning to find something to eat there as we go round the island via Teluk Bahang.

We wanted to eat Assam Laksa which is from Malay....and at first we saw one makcik at the road side....however...we just gave up due to not able to stop by and happen that there's no customer...so...we just proceed further....

Okay...we got it....here's the Assam Laksa...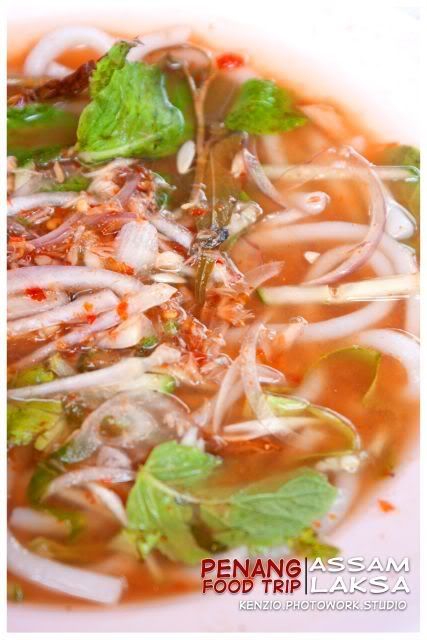 This Assam Laksa taste so bad...and I never eat one served with Sardine Fish...OMG CAN! (Later only we found that the makcik that we had missed was suppose to be the one actually taste best....fainted!)

And so....we just proceed to round island after the ugly taste of Assam Laksa...

It's very coincidence that we saw this....




At that time...there shouldn't be any one selling durian....but according to the man..it's from old tree...which taste not the best...not so great...but it's not bad after all....




If you want to tell the durian is good or not...I think you should be able to judge from this expression....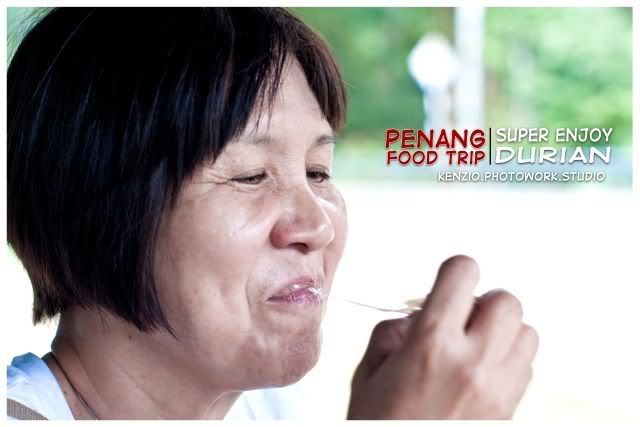 Mom enjoyed it a lot!!!

Okay...done with durian...continue round back to George Town and preparing to have dinner later....

We are going to have our dinner back in mainland...so...will be right back with promising food.... ^____^