Well as I said that I was feeling excited and can't believe that the day I was in Sunway Pyramid was the same day that Eason Chan visited as well.

I arrived at Sunway Pyramid at around 12 noon and when I walked towards the main entrance, I saw there's some stage setup going on and immediately I spotted this....




hehe...this was not the main point....it was this instead...




YES...it's him...Eason Chan having his promo at a not common place for majority of the artistes. In conjunction with his newly released album H3M...he was there to promote his live concert tour entitled "Eason Moving On Stage 26, Live in Malaysia 2009".

At first, I really had no idea when the promo will starts, but base on common sense, normally such event will only starts around 7 something till 8. But holy shit...I'm gonna watch Transformers 2 at 6 PM....meaning that....I might not be able to join the crowd just to lay my eyes on him....:( and did I mentioned that he is my idol?! Yes! definitely yes he is....

So...by the time I finished the movie...it was like around 8.30 PM and I was like to anxious to go to the spot to catch an eye of him...and I'm damn lucky caused by the time I reached there....Eason just step out from the MPV and here he is on the stage...wooooottt!!!!

So...here he was...on the stage...interviewed by the DJ....(just to let you know...it's kinda hard to snap photos of Eason cause I was standing at least 50 metres away....and the crowd in front of me was like....shhhxxxx OMGOMGOMG!!! Don't block my view can!!!)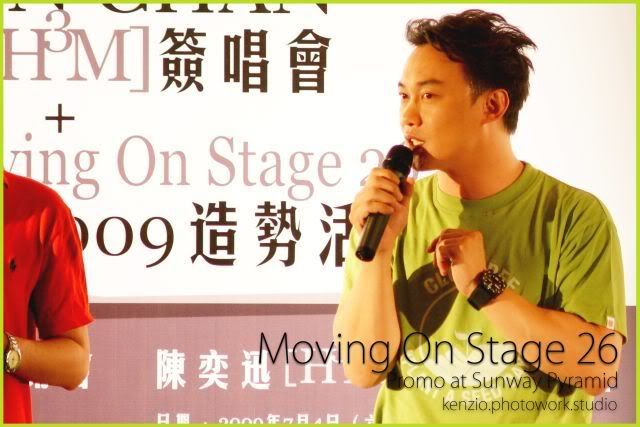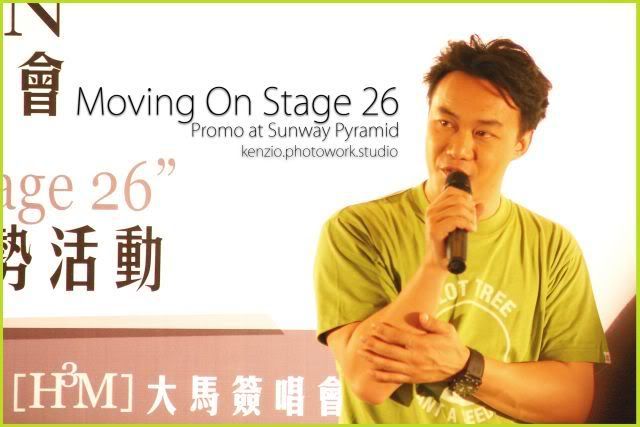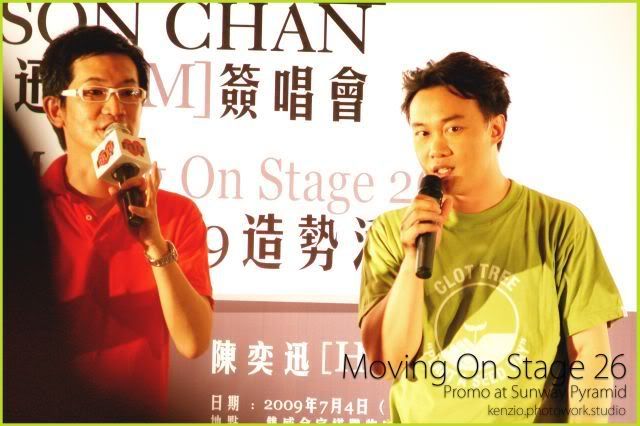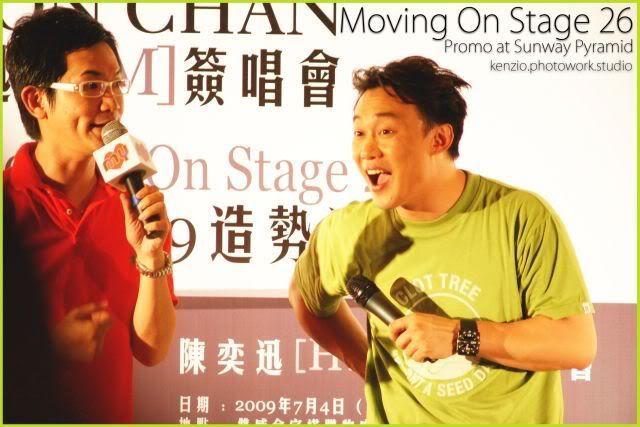 He was quite funny along the whole event....and to me...he is kinda humble and generous to his fans....

Of course he was there not only for the interview lar....here...he performed 2 of his latest songs from the album.....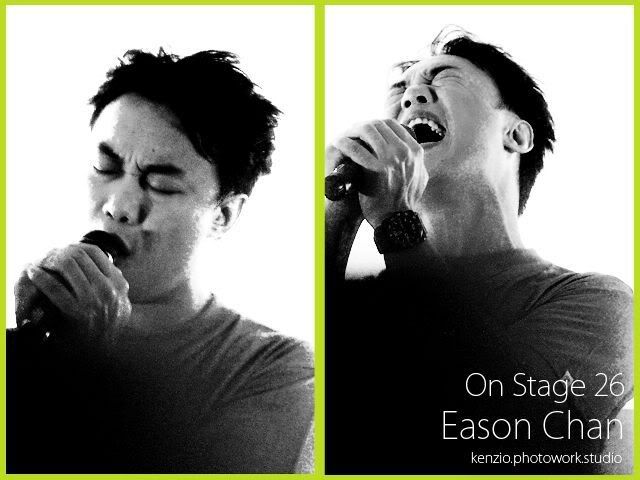 One of the song he performed was unplug....without any musical....and he sings great in live....and I do appreciate it to have listened and felt the mini live performance from him ever.....

Just before I left....there's a large group shot by the media of Eason with FANS!!!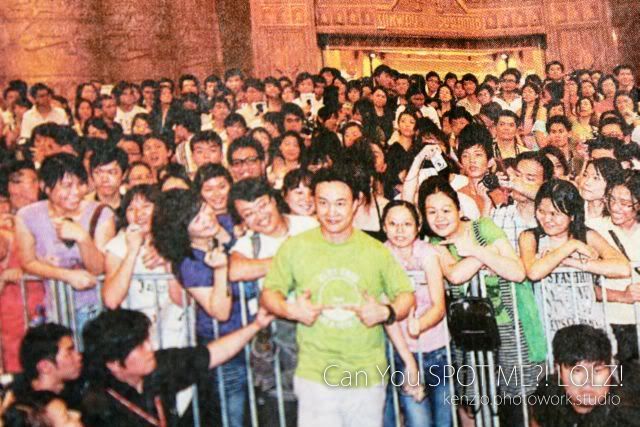 I'm actually in this photo....can you spot where am I?? LOLZZ!!!

By the way...some details of Eason Moving On Stage 26. At first I was so curious why it's in Sunway Pyramid and not Sungai Wang?! Then I put a wild guess that they are actually holding this concert at Sunway Lagoon Surf Beach....woot! I'm right....the venue is exactly what I had thought about...let's get wet and wild huh!!! So...are you going to meet Eason at Sunway Lagoon Surf Beach on the August 16th with your beach suit on?