Got to take a break on my simplicity series of posting. This is because I wanna share this with you people....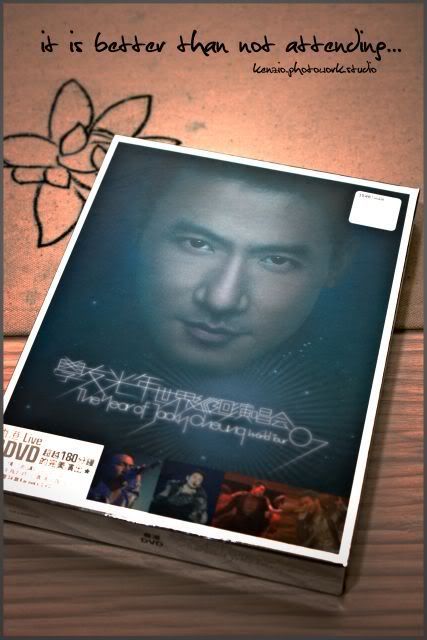 Yes...it's Jacky Cheung!!! This is his after many years being a father to 2 children world tour! I missed his tour to Malaysia...sad can! However...when I happen to stumble the DVD set at speedy...I didn't put any doubt on it instead grab it home...and now I own you....muacksss!!! LOL!!!

This DVD set consider best cause it has it all what I wanted all these while....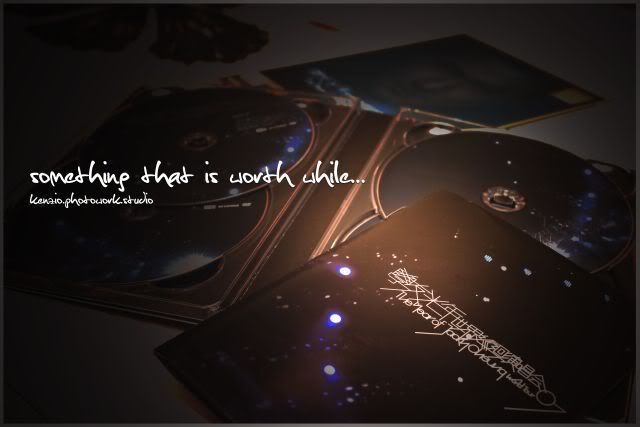 In the set, there's 4 DVDs comprises of full length concert in 3 discs and 1 disc was the karaoke version of the whole concert...nice can!!!

There's no need to elaborate more on how's the performance....it's just simply gorgeous...(ooopppss....did I just mention simply??? - still not able to rest the "simply" word...ehe)... Watch it and make sure you don't regret it especially for those who knows Jacky for so many many many yearssss....