Hajime is a Japanese Cuisine Restaurant located at Jalan Damai, behind Jalan Ampang. I don't know how to guide you there exactly, as it's quite hidden out there....but I do know that it's behind Empire Tower, or we know it as Crown Princess, opposite of Ampang Park. Later you'll learn how it looks like externally.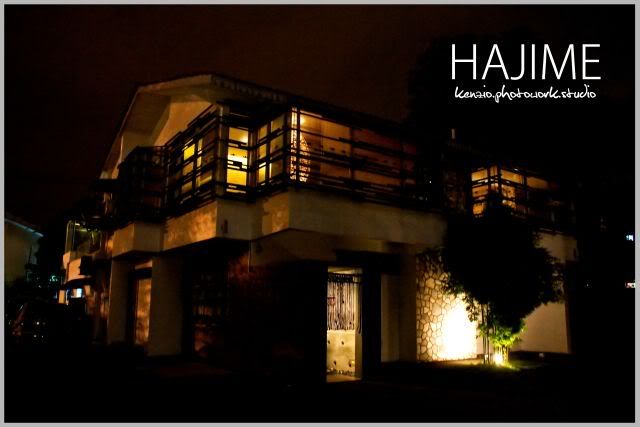 Here is how it looks...it's a bungalow house converted into a restaurant. A very nice place to dine in with very nice ambiance and settings...which are capable of giving you some home style feel.

I went there together with my sis and CK in the beginning of December...can't recall when it's exactly...so...guess no one really cares much lar...lol. So lets get in and feel some nice ambiance...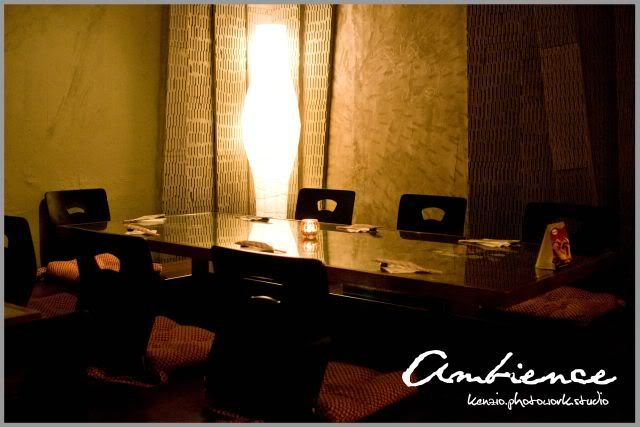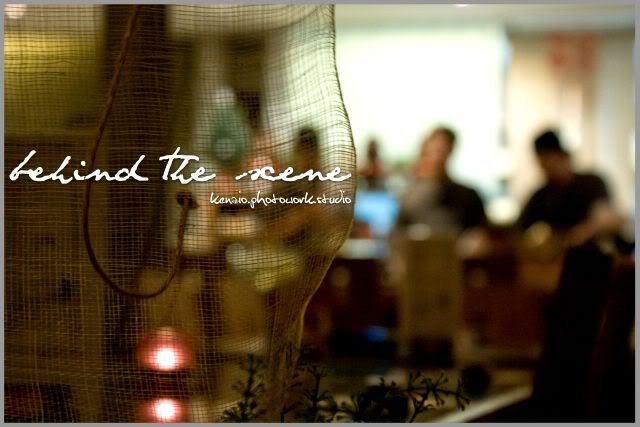 This is roughly how it looks inside it...wanna have an in depth...you may try to visit...:P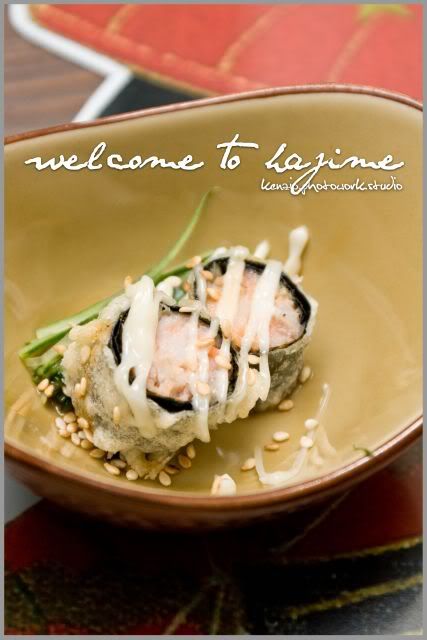 We were welcome by this...some sort of maki I guess...




Because of CK was late that night...we ordered some appetizers to fill our starving stomach first....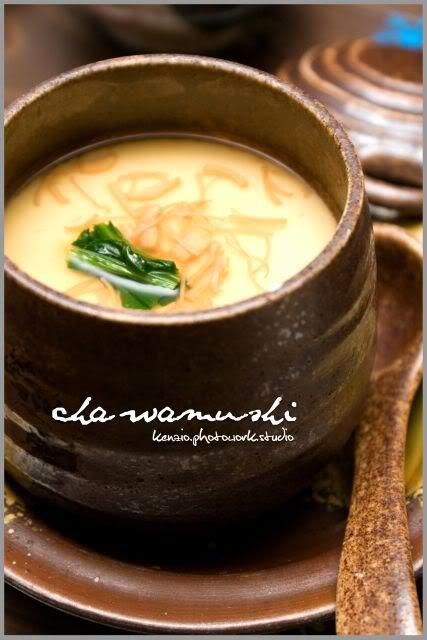 This one as well....

When CK arrived....we started to order these sort of sushi and shashimi....




The food was good...but somehow...I don't know how to rate Japanese food for this moment....why? I guess I must be having Japanese food too frequent...sigh...(I know...must jaga dompet mar) :P

So after filling our stomach....we then took some photos together...and here is one of it...




The total bill was damn expensive...and I ain't gonna tell you how much...you go and try it out and you'll know....ahahaha....