I've been so lazy to do any posting for this whole week...it's not saying that I've nothing to post....but just that I don't feel like posting :D

Even now...I still don't have the inspiration to post anything....but I think somehow I need to take out something to post so that...those back logs won't get stuck in my HDD for too long....

Last month...don't know which week already...I was recommended to try out something casual for my dinner since there's some commented that I always had "too good" food and cause me not able to jaga dompet(take care of my wallet) LOL can!......

Here's the makan place...some called it William's Pastas...some called it roadside pastas....or some even called it William's Fusion with the combination of Western Indian Malaysian fusion. It's located at Taman Mayang, the one opposite to the Kelana Jaya LRT station....or for those who are familiar with the old LimKokWing college...it's just beside there...at the open air roadside hawker stall.

This was my first time here...so I've no idea what to order...so just simply tembak and laid my faith and luck to the chef.....

Here's the food and drinks...

It's famous and popular beverage....ribena longan/lychee...I was so lucky that I didn't order one for myself...it's actually ordered by my sister...why? because...it's super huge...the size was big...can't see it big? try to look at the spoon in it....even a table spoon also not long enough...sigh...so please be warned before you order it...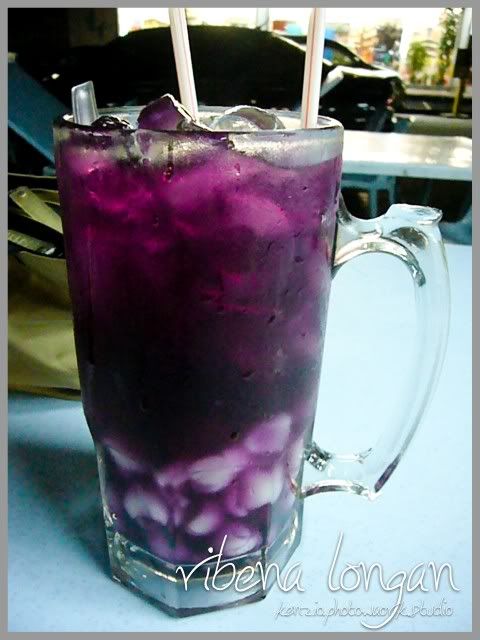 The first dish to serve was the seafood pasta....




OMG! The moment the seafood pasta was served...I nearly fainted...cause you'll know why when you look at the second lucky to be the last dish that we ordered. The size of the pasta was super huge....the clams...the big prawns...mussels...squids....bamboo mussels....O Dear...all so big big one...

Now....you should guess it right why I nearly fainted....




This all meat grilled (Duck, Chicken, Beef, Lamb, Sausage, Bacon, mashed potatoes, etc.)....the super large portion blow me off my socks!!! Really!....how the heck can both of us can finish this??? They should have mention to us that all the portions are super large...yaikss!!!

So in the end....I'm not able to conclude anything from this single experience as there're many more varieties to choose from William's.....but those that I tried...I can tell that the taste was up to certain standard...come on...it's a roadside standard leh...isn't it good to rate it high? I definitely would like to recommend this place to all of you that have yet try it.....trust me...the price is worth to pay for.....but be warned..bring enough people to share off the large portion....hehehe ^_^"'

Actually you can google for this place...it's highly recommended...

William's
Jalan SS 26/9
47301 PJ