If you still remember the last 2 post that I did mention about "Best in the World" thingy...so here it is...

My mom, sis and I went to Cheras, somewhere around Taman Connaught....there's a shop selling roast pork, chicken and duck rice at the corner...and it's shop name is Sun Ming Restaurant. It's located at the Connaught Highway I guess...at the BHP station side and same row with Domino's Pizza. If still don't get it...you can try to google around as I'm not the first to write about it...hehe...

We arrived during lunch hour and it was very crowded and we had end up "Dap Toi". It was damn blardy hot in the shop...almost killed me at that hour...

Quickly we ordered these...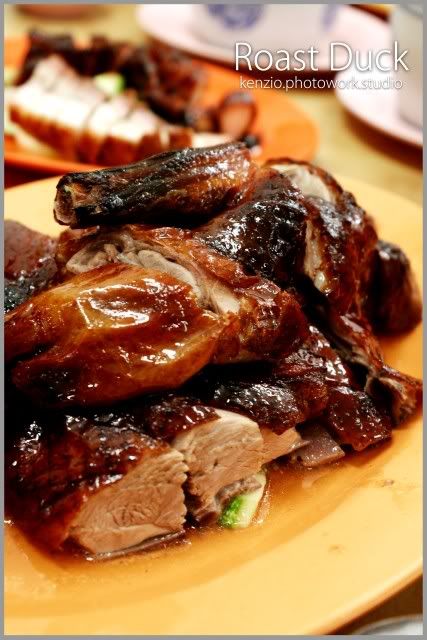 The roast duck was not that nice...not up to standard...coz it's oily and fat and not that crispy after all...I personally rate it 2/5. We didn't ordered chicken though...but definitely we won't miss these.....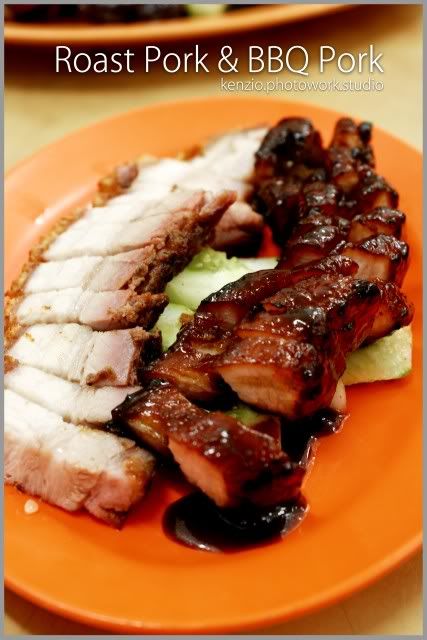 These are super nice....the roast pork were damn crispy with the meat not too salty and not stick. And the barbecued pork was superlicious as the serving slices was thick enough with the nicely blend barbecue sauce....I rate this 4/5. Why not full rating? It's because I tried one roast pork lagi damn best during my trip to Bali...the cripiness is unbeatable....LoL!!!