Okay, continue to reverse...now we're back to Hari Raya day 1. My family and I decided to have a day trip to Kuala Sepetang, Perak for lunch. So...what so special about Kuala Sepetang? If you did follow my posting, previously I had posted my trip to Kuala Sepetang for the first time. Kuala Sepetang is a small fishing village located not far away from Taiping town. It's quite easy to access with no complication...just follow the road sign and you'll be there in no time. Now we're back again to enjoy the good food.

We reached there about 2 something in the afternoon...and thanks to the not so bad traffic and not so bad weather....we're able to make it on time for lunch. It was full house the moment we reached at this Kedai Makan Tepi Sungai (Riverside Restaurant). We waited for a while and finally we got a place...

Okay lets get serious to our starving stomach...these were the few that we ordered...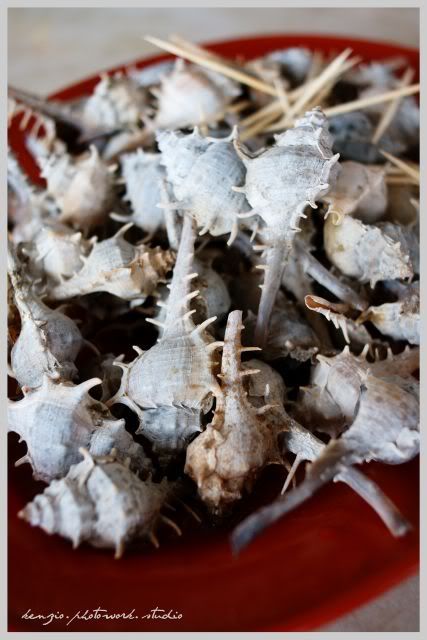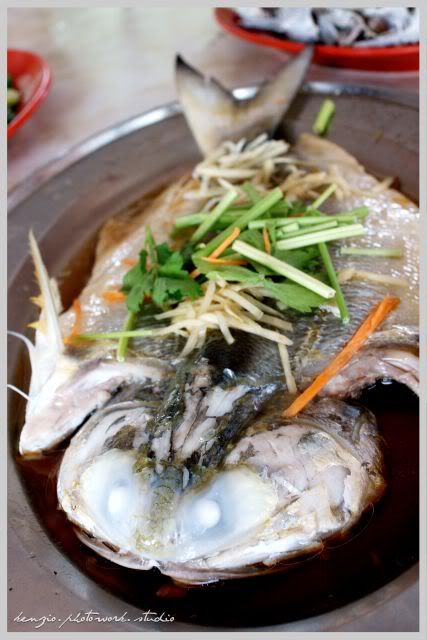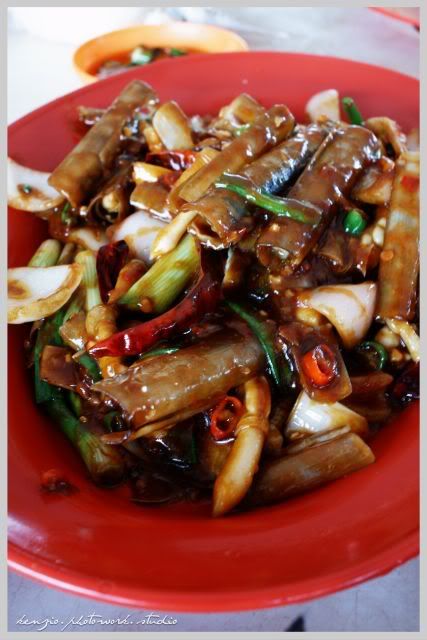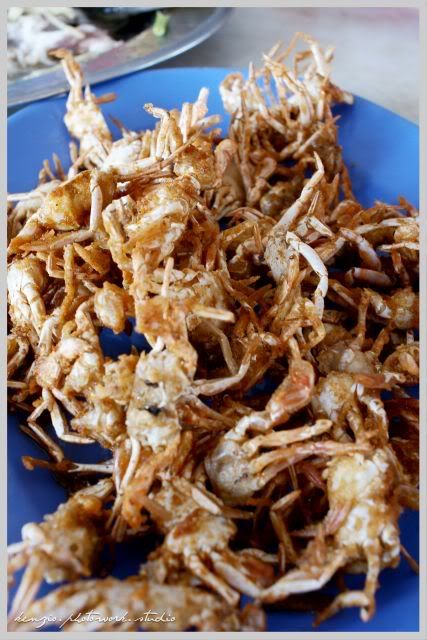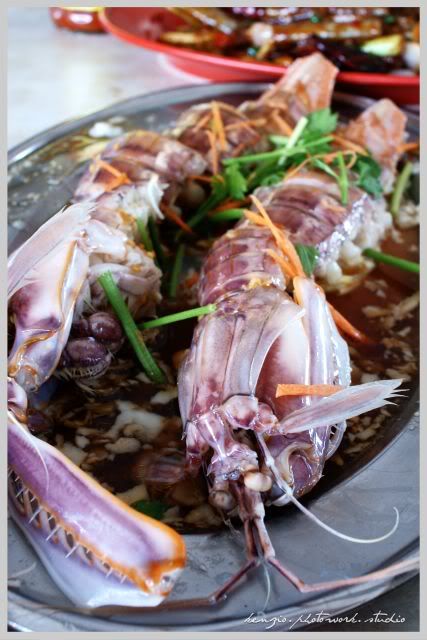 Sorry for no name and no elaborations for the food, because I don't have the English name for the dishes...LOL!!! But one thing I can assure you is that...the seafood was fresh and the price was reasonable, where I doubt you can get any in the city.