Before we went to Pavilion to had our dinner, we were initially at Sungai Wang. I was so eager to get my new toy in my palm....but before I introduce to you my new toy...I did send away my old unit first....




This was the previous top of the range flash unit from Sony which was re-branded from Konica Minolta. It was a good flash and it served me well for more than a year...

But at this time...Sony introduced the new flagship model and the features really attract me a lot....I can't stop thinking of it....and so....here it comes...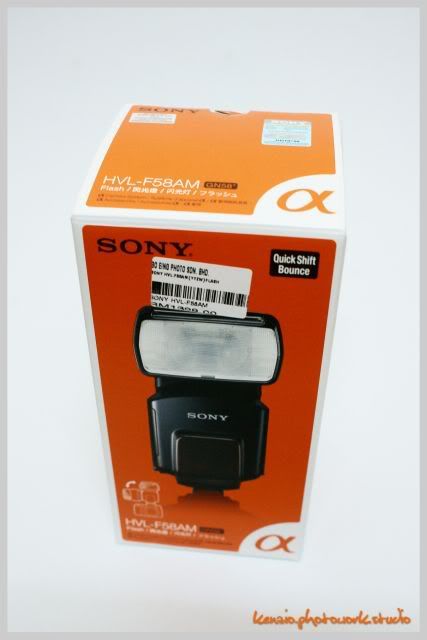 I was surprised by the pricing...it's cheaper than the HVL-F56AM...but the features are a lot better.....

Here...I'm gonna show the un-boxing part....which really thrilled me a lot...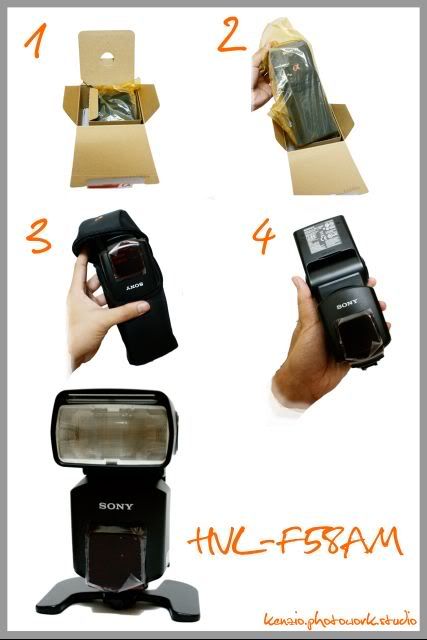 I really enjoy recording these as it marks a new item in my collection list....

Here I'm going to briefly state the advantages of this new flash unit over the old one....




I love the built in bounce card which offers more conveniences when you need one simple bounce with fill-in flash. Now, here you can see the flash sync port and the external power terminal were nicely placed beneath the flash with a good and sturdy rubber cover which in turns assuring not to accidentally open it.

The battery-chamber door is built a lot better compare to the F56 whereby it has a metal spring thingy connecting it so that it won't feel like breaking it easily when open and close. And not to left out...the flash recycle rate has gone faster than the previous model...and it really helps a lot when you're on the field.

Now the flash head can bounce upwards up to 150 degrees and an additional 10 degrees downwards from the normal position for close-up usage.

Now the main selling point of this flash was the Quick-Shift bounce where by when shooting in the portrait position, you can set the same bounce flash as that used when shooting in the landscape position and also use the control panel at proper direction. It really looks kewl when you are on the field with others with flash guns which can't do the same way you does...LoL!!!

It looks handsome mounting on my A700 and it does weigh heavier...but still it's nice to grip. Now I'm enjoying even more shooting with it....