After lunch...on my way back to office...suddenly I saw this...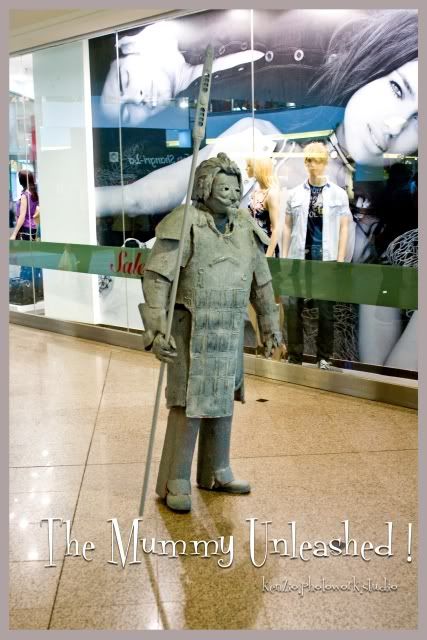 At first I thought it was a model or something like that...but after a while everyone starring at it...it started to walk...OMG....why? because...from the back you can't see there's people inside it, no nothing...however...later on...I spotted this guy doing something like this....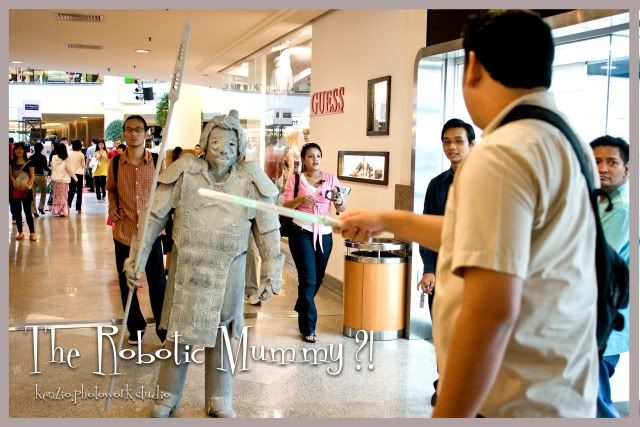 It seems like...the light stick he was holding is some sort of controller to control the movement of the so called robot with the sensor built in the eye...quite impressive though...

I think this whole thing is a promo thingy for the coming movie...The Mummy!