There are some faces to show. Since we are talking about "Box Office" as our theme, there are quite a numbers of them did seriously took part.....don't believe??? Have a look at these Telco colleagues....they ROX!!!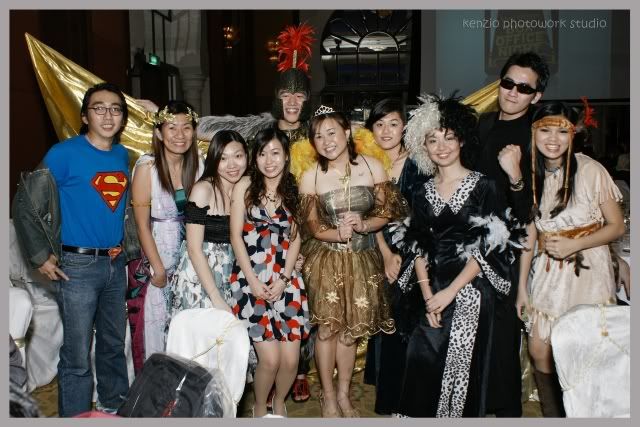 They also had a best dress awards for the night....and it was won by this guy....acting as Vendeta....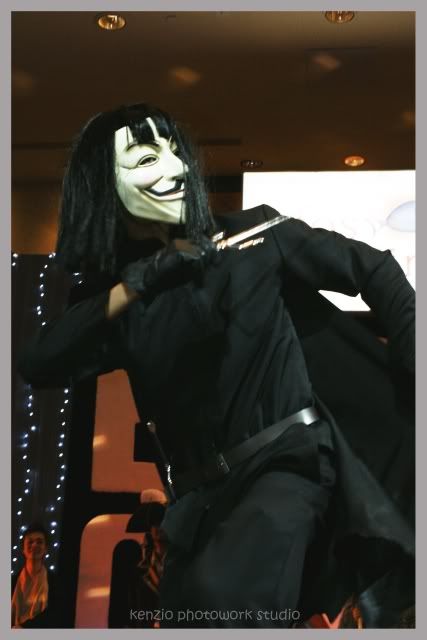 I had never forget to take pic together with Poon...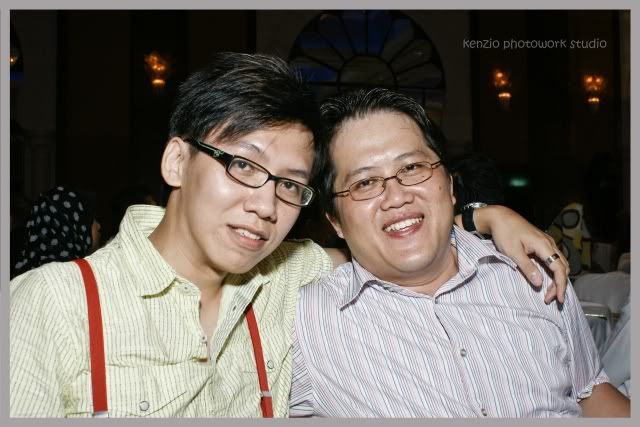 Thanks to Amie for taking this pic for us....

And below are some photos of me taken with Amie and Fenny.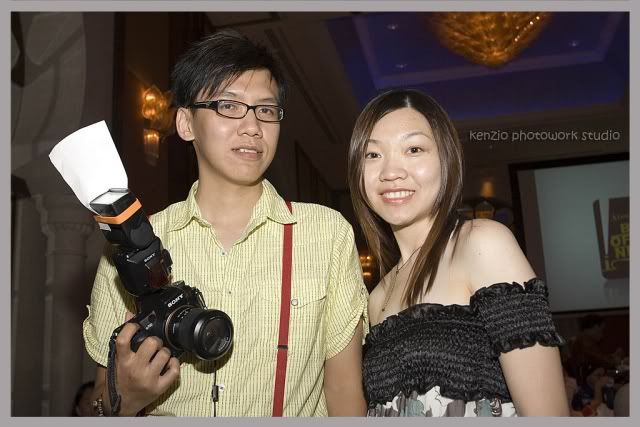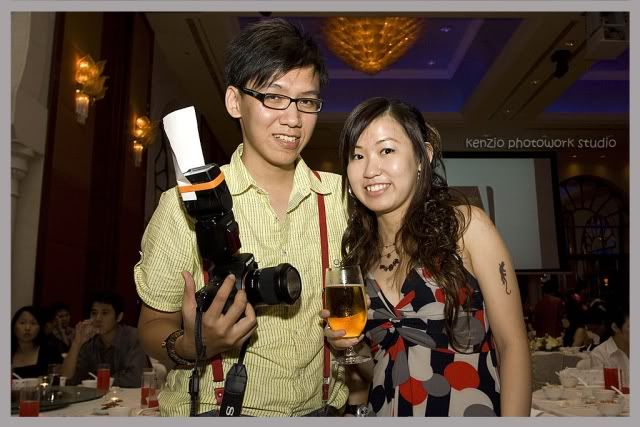 The whole night....they just can't stop playing with my new red braces....OMG
Again thanks to Poon. Both ladies said that must take photo with me as they think mustn't waste this opportunity to take a pic with this handsome boy!!! LoL!!!