As a continuation to my previous post...I think I shall finish the KL Butterfly park ASAP....okie...let me wrap this up now.....

Here is a similar shot where you get to see it in the previous post, but I think this is alot sharper comparing to it....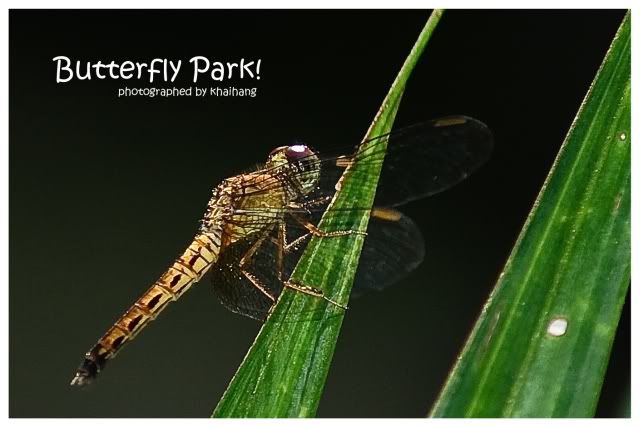 here's a different dragonfly... a red one where I think I rarely see one within my household...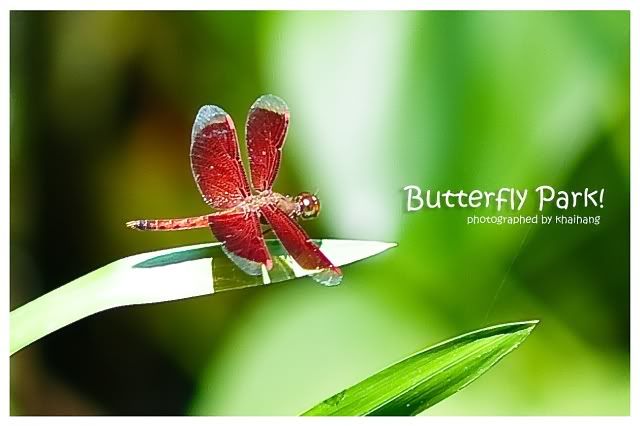 Personally I think the exposure on the butterfly was good....but the background "bokeh" a bit distracting rite?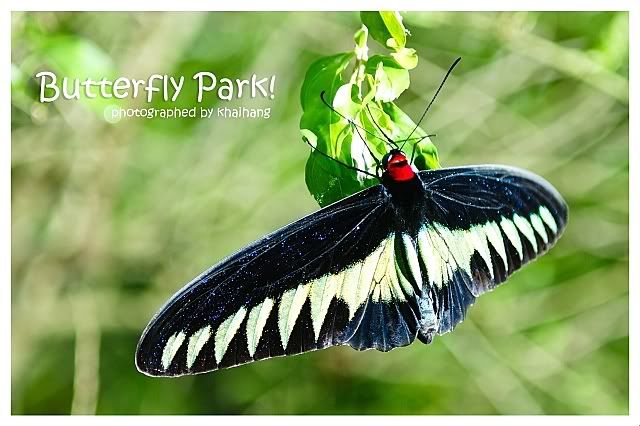 more butterflies...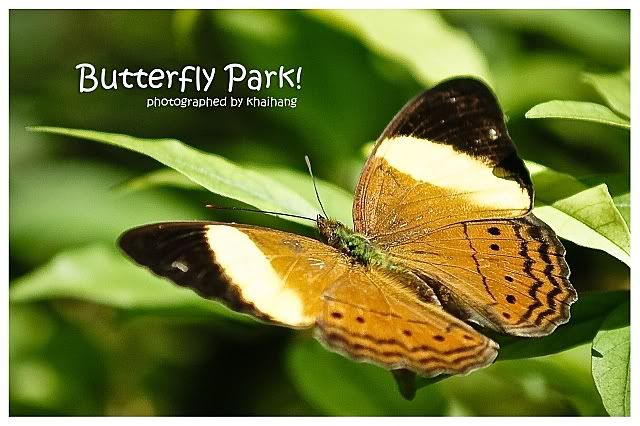 one eye look already knows it's a morph....please don't hide from us....lol..




I witnessed its death....it just fall off from top and lay in front of me....I couldn't help...sorry no CPR for a broken wing butterfly....:P




feeding time....and please look closer...I put a guess that they are using their private straw...lol...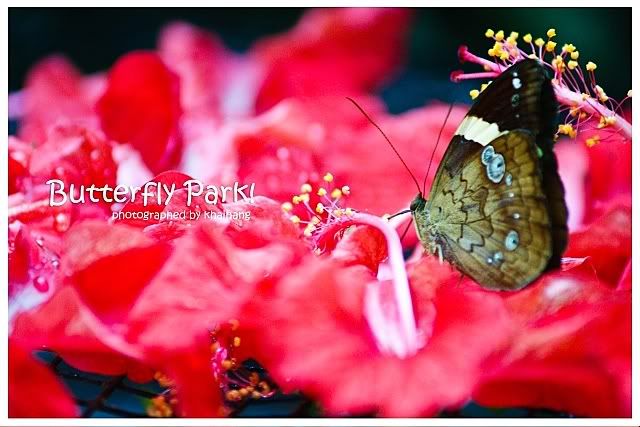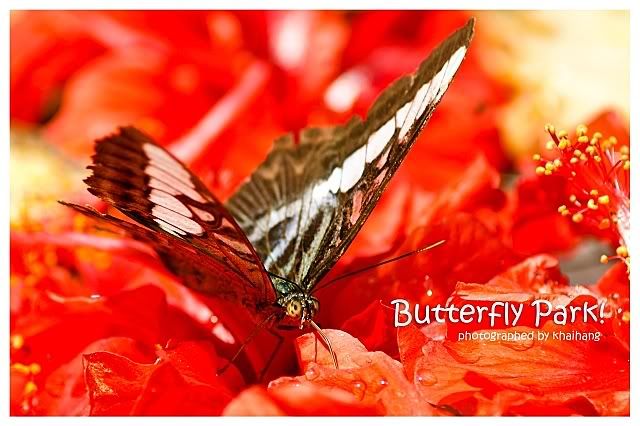 still don't see it?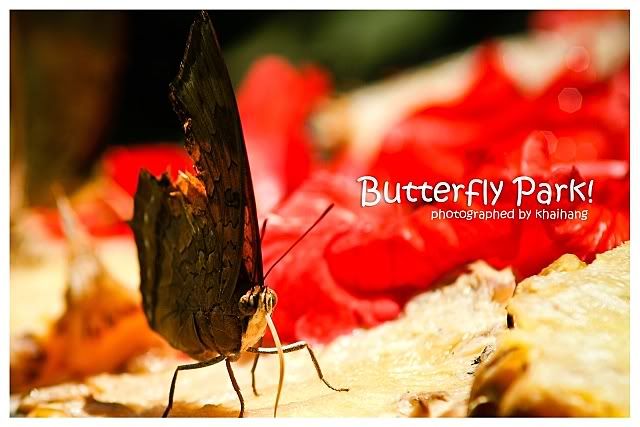 there's lotsa big, black butterflies lying around...where they actually don't really like to fly around like those smaller type does....I think they are lazy...too heavy to move their ass....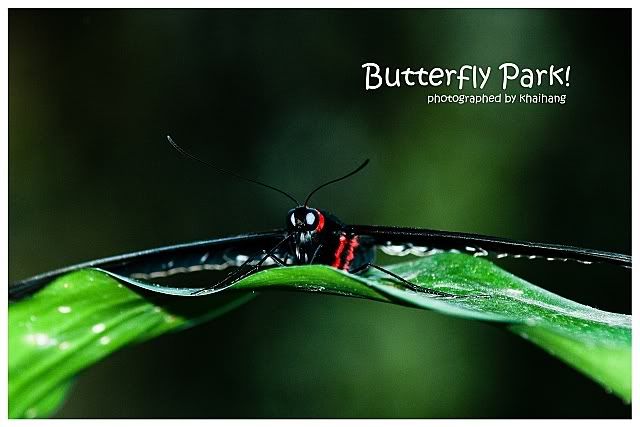 My fren Daniel wanted to free the newly transformed butterfly.....




after hanging around at the park around more than an hour...enough snapping, enough chatting...we then move on to leave the park and went into the indoor exhibition area...

there are couples of bugs to show there...

one of it was the KungFu Master....eeeeahhhh!!!




and guess who I found.....you just won't believe it...




great can?! lol....

Then I got this into my frame as well...a mama scorpion with its babies lying on her back....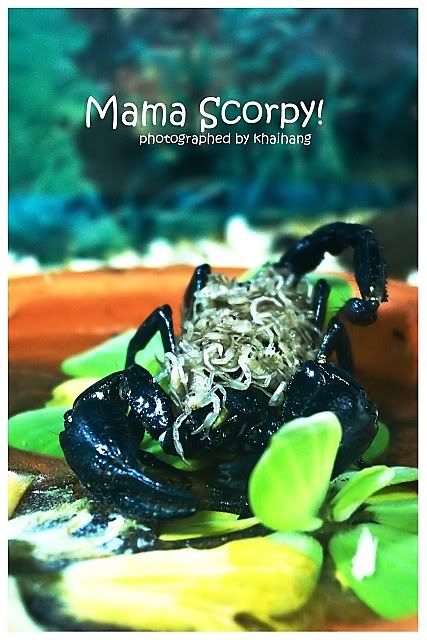 A bug that I don't remember its name....sad can? but nice rite?!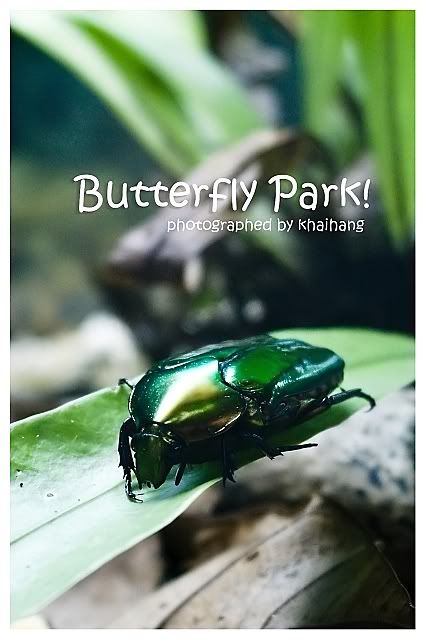 Haven't realize there's such a Japanese face can be found there too....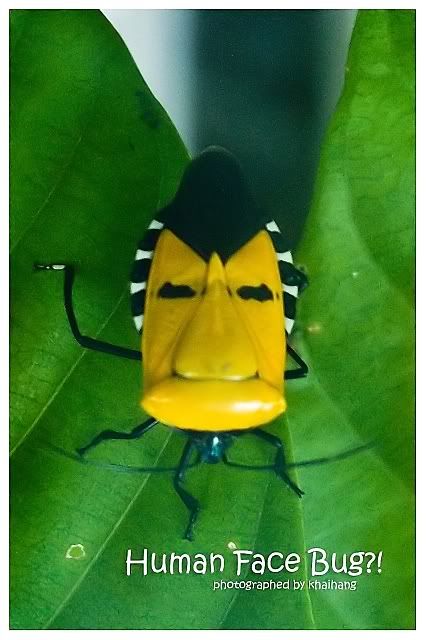 Pheww!!!...finally finish posting all the presentable pictars...




After the visit this part...we then left for lunch....it's a delicious lunch that Daniel had introduced to me....

Want to know what it is...??? Look for me and I shall bring you there and it's your treat...ahahaha!!!...