Last month, on the 10th, I attended a 3 days photography convention at Le Meridien, KL and it was held by Sony for the Alpha users, be it A100 till A700 users...all together was 400 pax.

During the convention there were speakers from abroad as well as local providing 8 topics to share with all of us. I'm so content gaining valuable thoughts and experience from professionals with different specialties.

Okay, I did take some photos through out the 3 days, so I guess probably it will take up 2-3 posts to complete this event posting...hehehe....

During the registration...it's so packed....so crowded....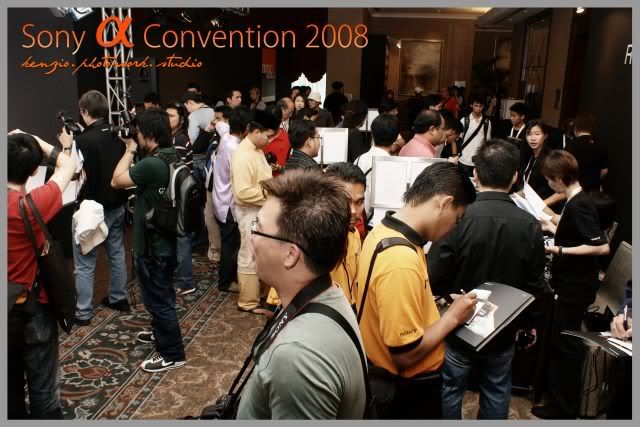 I think Sony should take note on this where the registration and redemption counter should have more space to queue...

George Wong, Sony Alpha Product Manager did highlighted to all of us before the convention commences that we all must attend the first day...the opening....cause there will be surprised for everyone.....

So...when everyone was in the hall....and when the lights dim....Sandra, the Estee Lauder Model Search champion holding the flagship model of Sony Alpha...the A900 walking towards the stage and George announced it's officially launched in Malaysia and it's available in the market on the same day itself.




The Giant poster taken with Sony Alpha A900 by Choen Lee (top photo, he's on the right most)was revealed...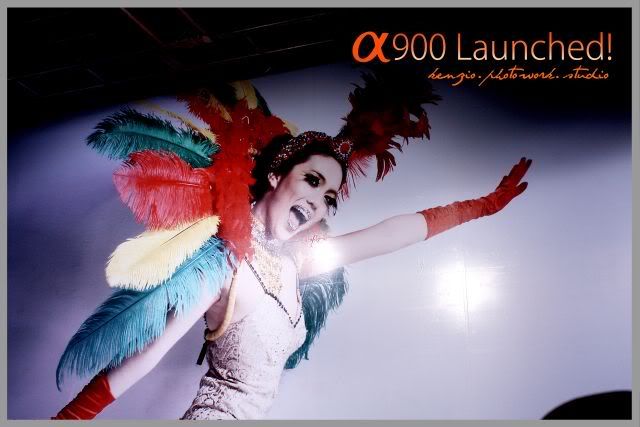 Everyone was like thrilled with it's sharpness and details that the 24.6 megapixels 35mm full-frame Exmor CMOS sensor can delivered to the prints.




There were also some announcement on the price slashing for all the Sony lens (which was indeed a good news) except for Carl Zeiss lens...though price drop...but still can't afford to get any of them yet....sigh....

Wokay...lets cut it short...not important one skip...then here comes the next day...during Darren Chang workshop, we all got a chance to hands on the studio lighting in Automotive photography....first time having such good experience to shoot with studio lighting.

Here are my 2 shots taken using the radio transmitter to trigger the studio lights.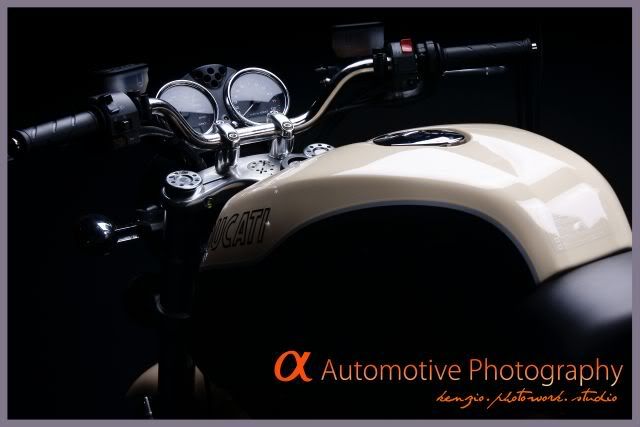 I love all of them....nice...

More photos on the way....stay tune...


.