This is something still related to light. This round, I'm going to use a snoot to project the flash light to my subject. Light snoot is a method where by the light source (in this context it's the flash unit) will be controlled to project a tighter end of the light instead of let it wide spread. You can either use a foam cup, a paper cup or even a tooth paste box to snoot the light. In this testing, I'll be using a foam type of paper which is white in color to snoot the light. I tied it around the flash and tried to squeeze the smaller hole possible.

For the flash setting, I mounted it on the camera this time and I set it to multiple-flash. I used the setting between 5Hz~8Hz and flash it 5~10 times in one shutter click. The output power was around 1/4 ~ 1/8.

My subject for this testing would be my newly bought spaceship wannabe wireless router modem.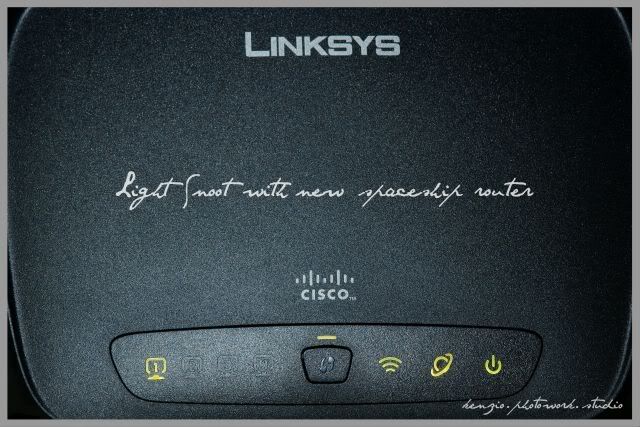 I'm trying to create some elegant feel in this product...make it looks like there's a spotlight shines on it creating attention on it...

What do you think now? Is it okay? acceptable? or nothing special? or not good?

Not forgetting to share some EXIF data for this shot.

Aperture => F13
Exposure => 1.3 second
ISO 200
Metering => Center Weighted
Focal Length => 135mm (202.5mm in APS-C)