We were approach by some local tour guide...offering to give us a ride to some eatery places...we then nini nene...for a while...and finally we agreed to take the local tour guide service at Rp. 40000 which is less than RM16....and not forgetting...we had all together eight people....LoL!!! Damn cheap right?!

At first the tour guide told us that he will bring us to a very nice eatery place where it's located 10 minutes drive from Nusa Dua. By never mentioned where's the place...after 10 minutes....and 10 minutes and 10 more minutes....OMG...seems like kena con....

But I consider we're all lucky to be brought to such a nice place....




Jimbaran is a very well known place for it's beach side seafood restaurants. It has not only the view of the ocean but the sunset as well....which promoted the place as a very romantic places to dine in. But I doubt that you can have a candle light dinner here with your love one....coz it's super windy....ahahaha...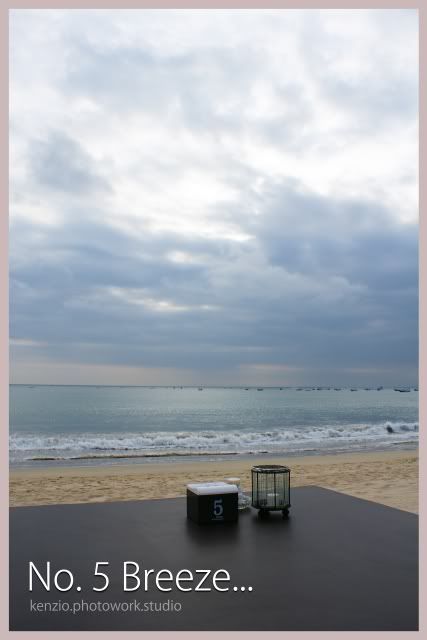 It's very enjoyable even make our foot print there for less than an hour before we need to rush back to prepare ourselves for a welcoming dinner at the hotel. So...we didn't take heavy stuffs....just some drinks...and for your information...the food here is very expensive due to its location advantages....

So...lets take some order first....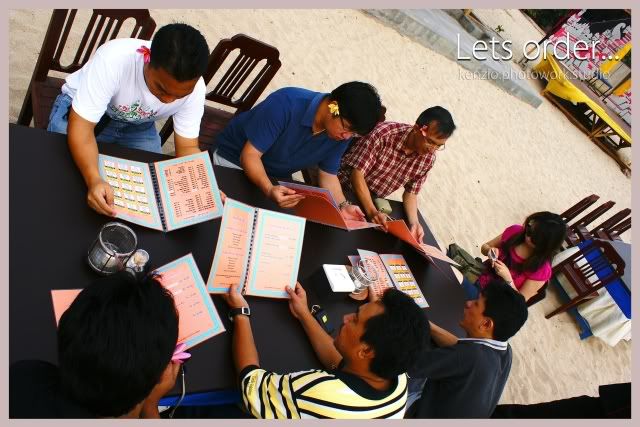 I saw this man moving his mobile store towards the beach with the corns ready to be sold. I think he made a brilliant choice to move nearer to the sea as everyone can easily spotted him...good plan to make some kicking feel for his customers...




So before leaving back to the hotel....I managed to capture some of the posers posing with the waves, sands and blue sky.....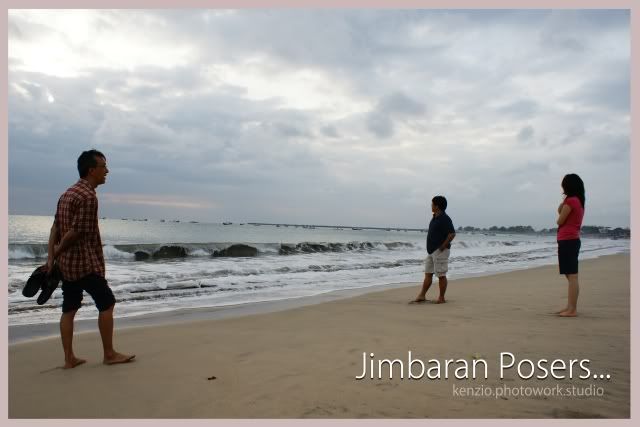 The short trip to Jimbaran was considered almost perfect if only the sunset was there as well (it's cloudy with thick thick cloud)...

Next back to the Laguna Resorts for welcoming dinner....