After checked-out from Nusa Dua, we head to Kuta where we're going to spend a night stay there. Initially the hotel that I booked from the internet was Samsara but according to the receptionist...she told me that they were having some problems with the toilet there...hence they'd arranged another hotel for us...so no worry....everything was under controlled....

Then we head to this hotel to check-in our luggage.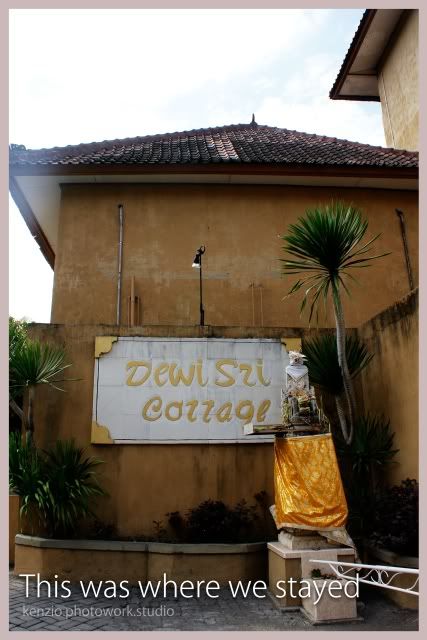 Not wasting anytime...we quickly and simply pick a tour guide from the roadside and arranged our one day tour. We managed to secure one tour guide costing Rp.400,000 per day. So...here we go!!!

The first most wanted to go place was to see the very famous volcano...Mt. Batur...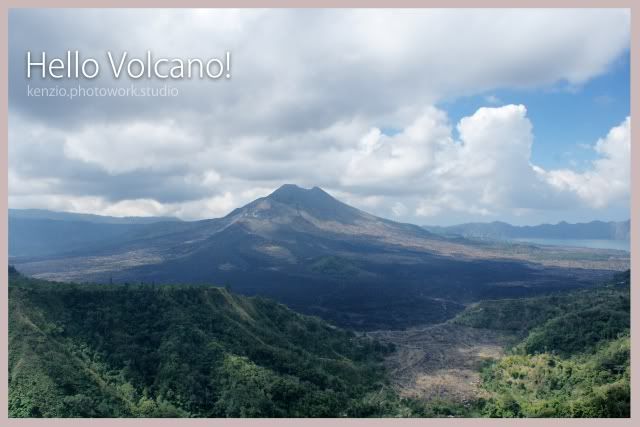 The moment we reached there was quite late and we're hungry...so...lets eat first...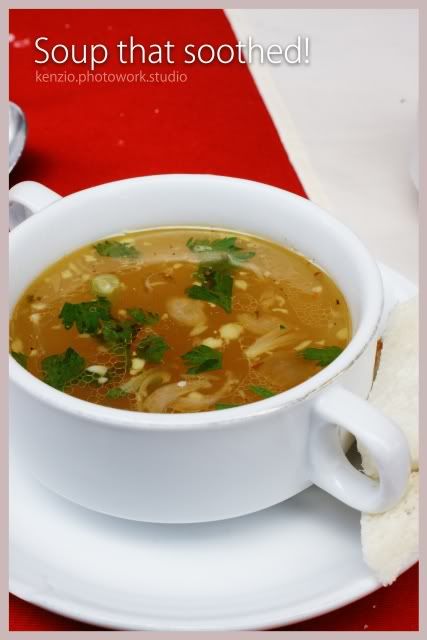 The soup did reliefs me a bit as the weather was quite windy and it really chills....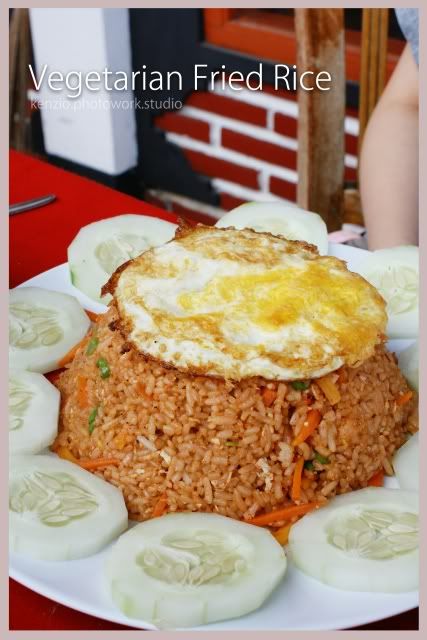 Mandy ordered this special vegetarian fried rice...(o yea...she's a vegetarian...) and I had buffet (again) for lunch.....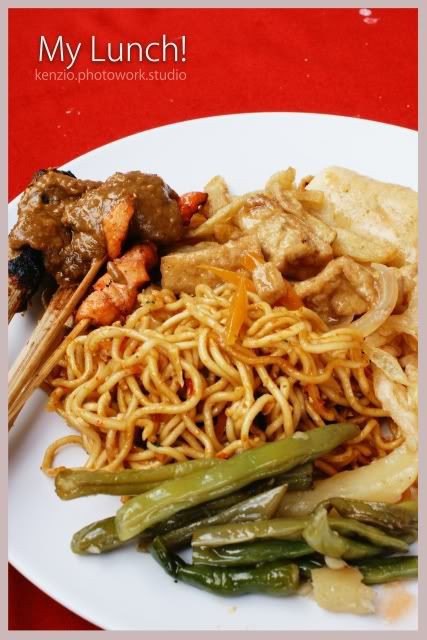 After filling up our hungry stomach.....it's camho time...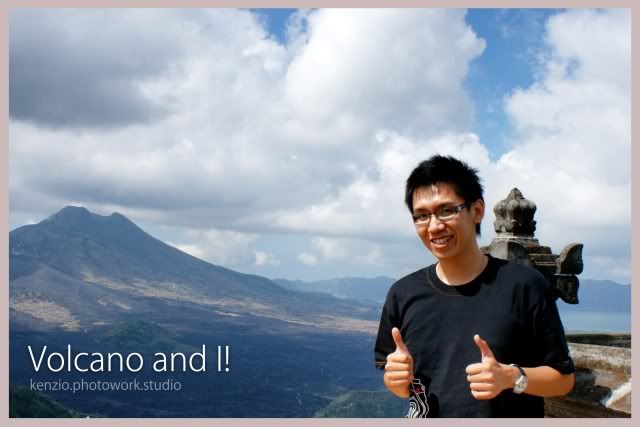 Thanks to Mandy for being so considerate...offering to take photo for me....weee!!!

Sitting next to the volcano is the Lake Batur...very beautiful and touching scenic view...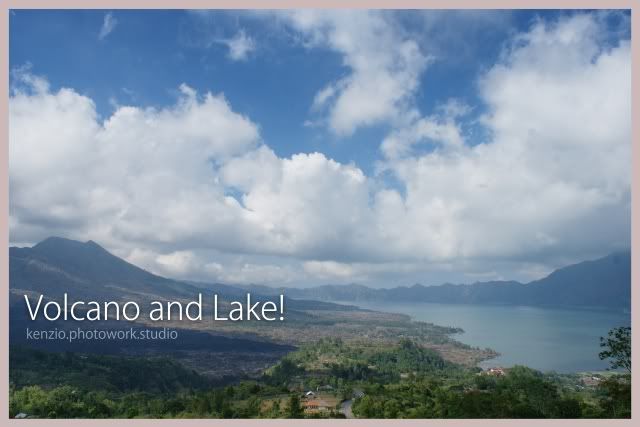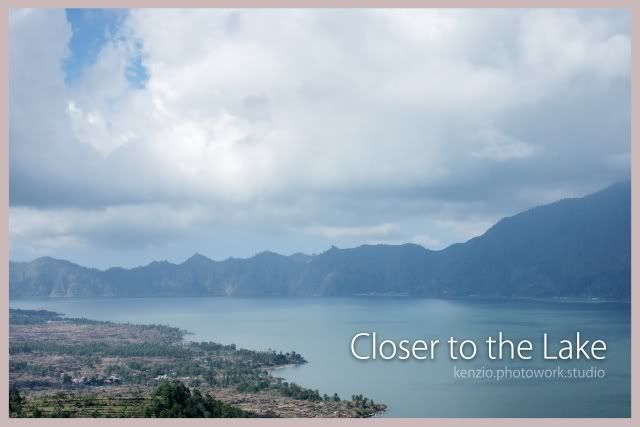 After enjoying this scenic view....we then proceed to drink coffee...yes...it's coffee.... I'll show you more on tomorrow's posting....