After visiting Tanah Lot for its beautiful sunset....we then moved on to makan at Kuta town.

We had our dinner at a Chinese Restaurant, because most of them can't take it no more Balinese food...ahahaha....

I didn't take any photos as my stomach was complaining furiously.....no mood to take photo at that moment... :P

After the dinner...we then went for a walk around Kuta town. We suddenly felt that we wanted to pay Hard Rock a visit....lets go..

I did buy a t-shirt from Hard Rock Hotel....and after that...I wanted to take a photo with the shop....and voila....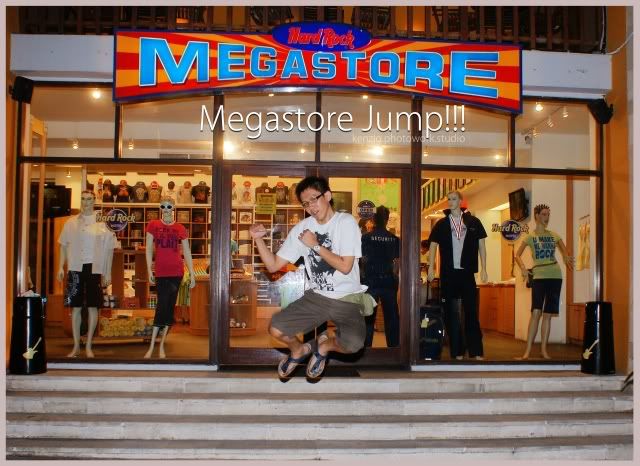 Then....we walked to the other side of the street which facing the beautiful Kuta Beach....and now only we knew that...Hard Rock Cafe was here...and the main entrance to Hard Rock Hotel was here too....and all of us got excited the moment we saw the giant surf board.....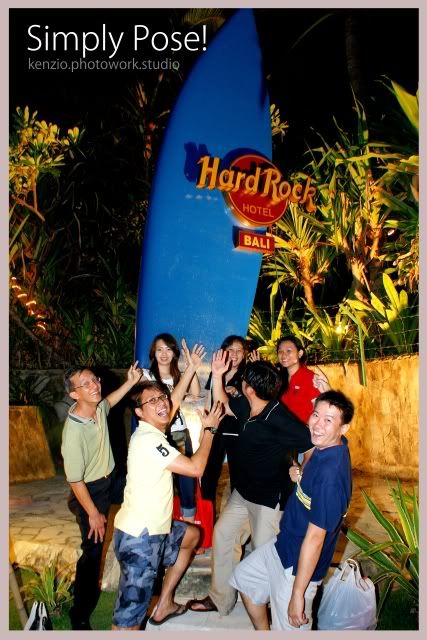 Before we moved on....i want to pose with the giant surf board first...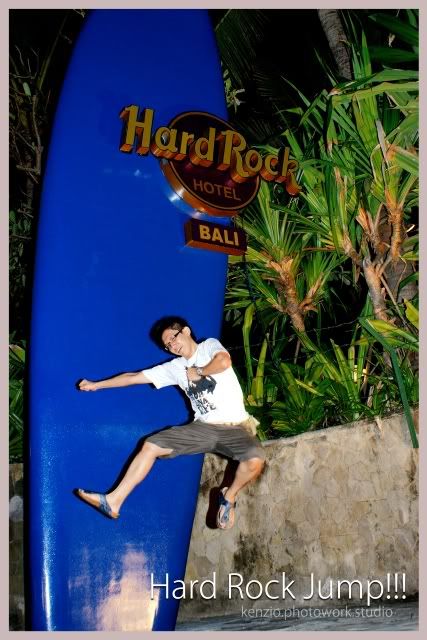 I tried another attempt....I jumped differently....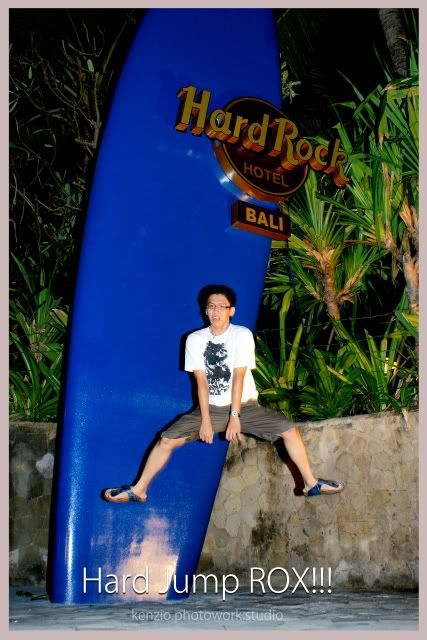 So...which one do you think more work out?

The night was still young and we wanted to have a drink nearby first....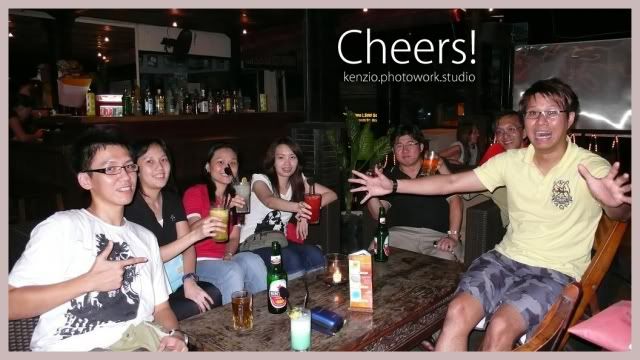 Drinking in Bali reminds me that we should drink alcoholic drink rather than apple juice...and it's simply because all the alcoholic drinks are much more cheaper... :P

After drinking...chit chatting...playing little games...we then head back to the hotel to have a good rest to make sure we were all fully charged for the next whole day run down....