The next day morning...after taking our breakfast at the hotel...we decided to have a short walk around Kuta before we left to Ubud for our final destination in Bali.

For those who still remember the 2005 Bali Bomb incident....the deadliest and horrific tourism attacked...this is the place...Jalan Legian, Kuta...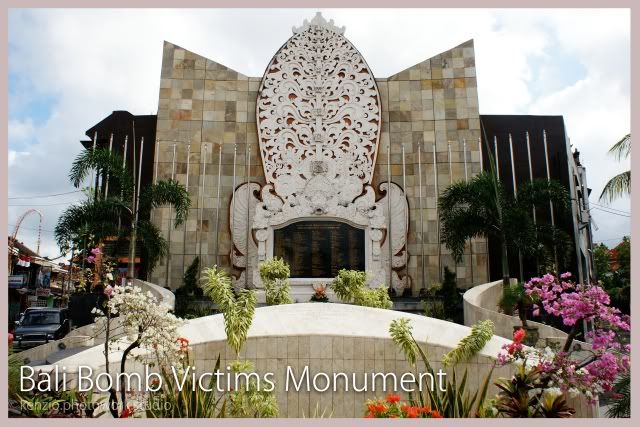 The wall there listed all the victims name consists of all sacrificed nation and one of the country with most victims was Australia....our hotel stay was just behind this place...less than 5 minutes walk. (To those who sacrificed...RIP)

Turning to the opposite....I got this view...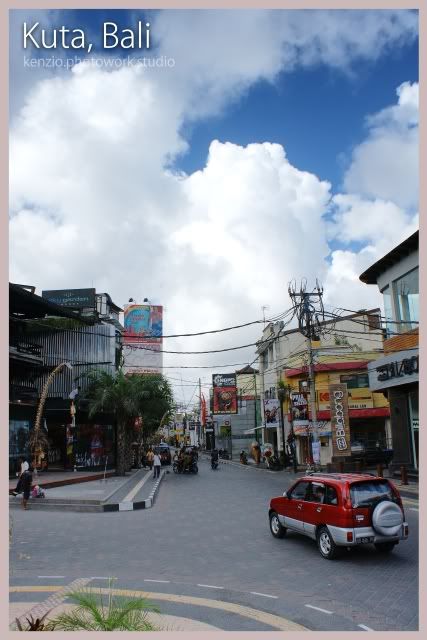 I snapped this using the Sony Alpha DRO level +5, creating a almost HDR feel alike...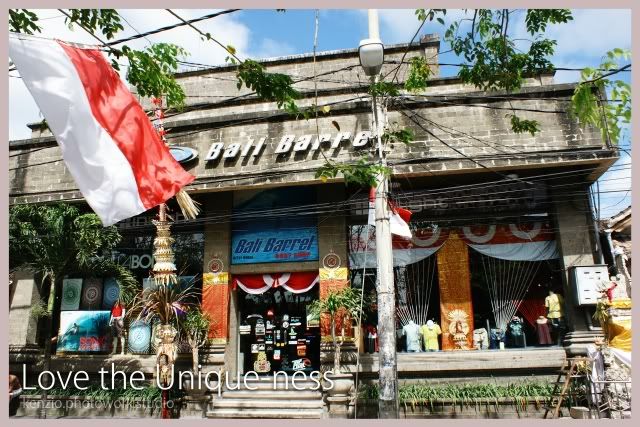 I kinda like the architecture of the the building there....the uniqueness they still able to preserve....and please...please...let it be...upkeep it....maintain it...it's Bali's treasures...

At about 11 am...the tour guide were ready to pick us up and here we come Ubud!!! But before we reach there....there's some interesting place along the way...so we just might as well stop by to have a look...

So..where is this place...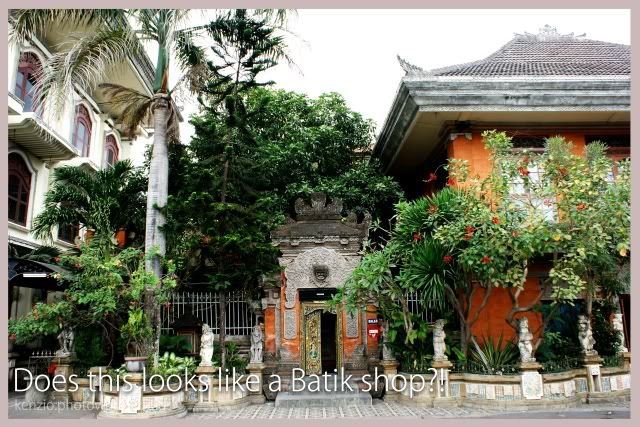 It doesn't looks like a shop to me...look at the back yard.....what do you think...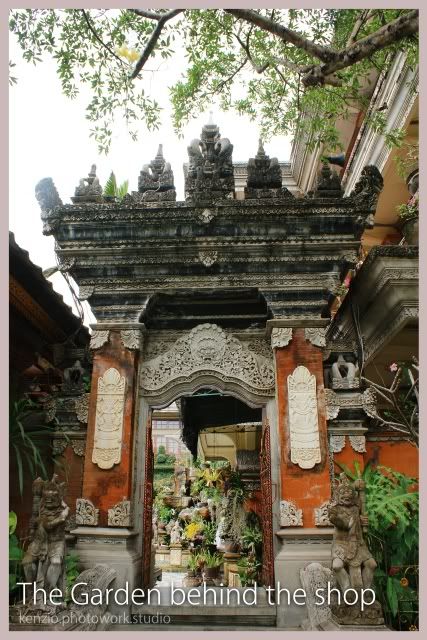 This is a Batik shop at Galoh, Batubulan...the back yard is big as what you can see from the pic itself...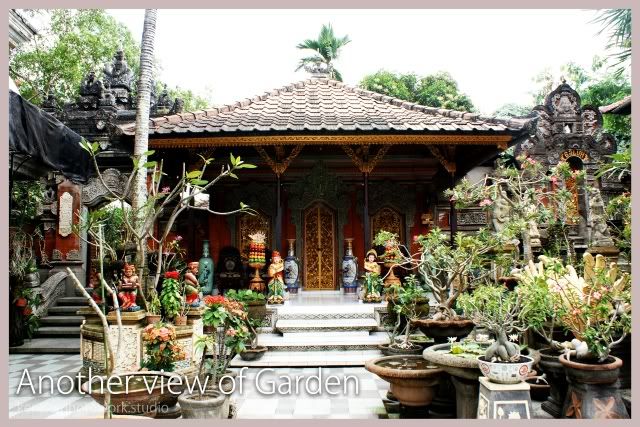 Okay...lets fast forward a bit...here we stop at another happening place, Sukawati...a bazaar where mostly the local people will hang around and buy/sell cheap cheap stuff....




Now what are you waiting for...???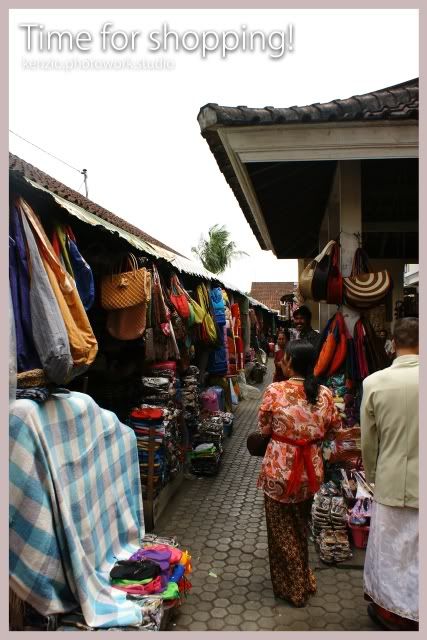 Lets start some shopping....(we managed to buy a couple of items which we think it's super duper cheap....)....and nini nene....buy here and there...

Time tick-tac tick-tack passed...and I found someone already felt hungry....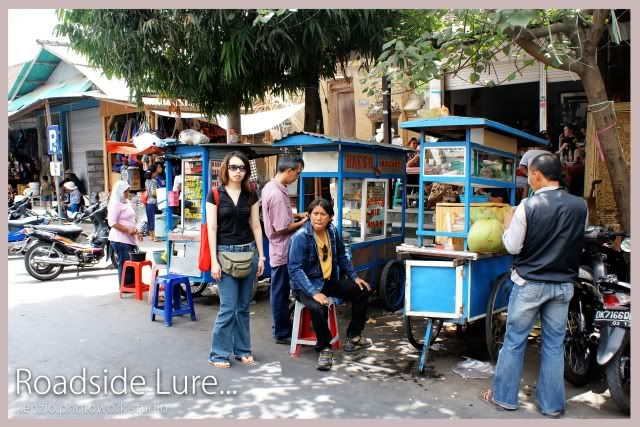 so...lets go and makan first okay...we can continue shopping at Ubud...




Next...the tour guide brought us here...a very nice place to have our lunch....