Last Saturday I went to a seminar hosted by Sony for it's Alpha DSLR community at Le Meridien Hotel, Kuala Lumpur.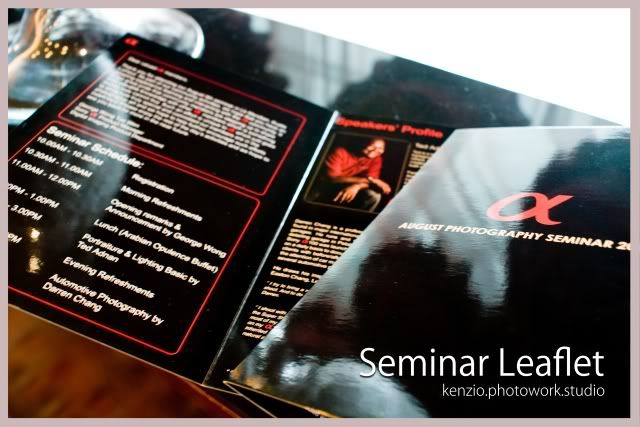 On that day, we had couple of special announcement which are all related to the Alpha Community such as new alpha community forum, a forum formed in with alpha + fanatics, hence it's www.alphanatics.com. A total new forum board migrated from the previous AMC which is under Sony care.

Okay...the main highlight was not those announcements...but it's these....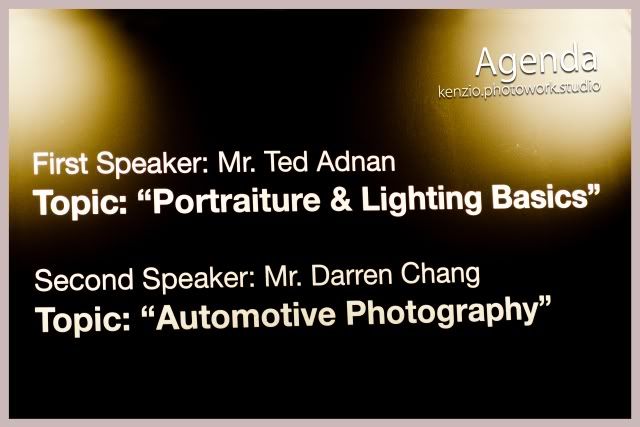 2 topics by 2 valuable speakers, Ted Adnan and Darren Chang. Both topics were quite interesting....but only one problem with me....I have been too long never sit down for long hours listening on something....it's really tiring... =_="

But something happy is on the way....and if you can actually read from the leaflet above....we're actually provided with a very good lunch by the organizer...we're had Arabian Opulence buffet lunch and it was fantastic.....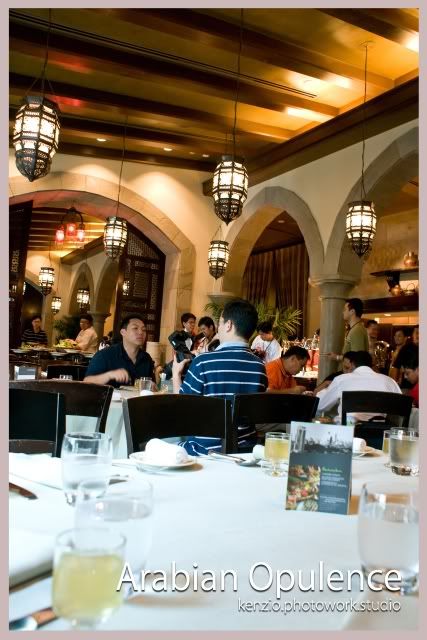 I didn't take much photos in there.....but I sure won't miss these out...




Wah!!! Very full....and quite satisfied with the food there....then we back to continue our seminar...and bla bla bla....and finally it ends and it's time to go home and before this....there's a set of survival kit waiting for us out there...there we go.....




We had a big Alpha rain-resistance bag containing...Alpha umbrella, Alpha T-Shirt, Alpha Vest, Alpha memory card holder, Alpha watch, Alpha notebook sleeve, Alpha scratch-resistance bag and a Alpha cap.

This survival kit is totally free...the seminar was also free...the food was free...wah!!!...everything also free from Sony....Sony Alpha ROXX!!