Sorry for the blog posts absence for 2 days....I've been verrrrrrryyy busy and tirrrreedddd and.....I still got lots of pending jobs need to hand over....phew and I just completed one.

I'll post a short continuation post from the Mid Valley Fashion Week....previous post was on some stage performance by Salabianca and Philosophy Men....

Still remember the Chinese Opera..???...yes...now she's force to balik kampung...by these 3 communists....see how they do it...




show us your identification......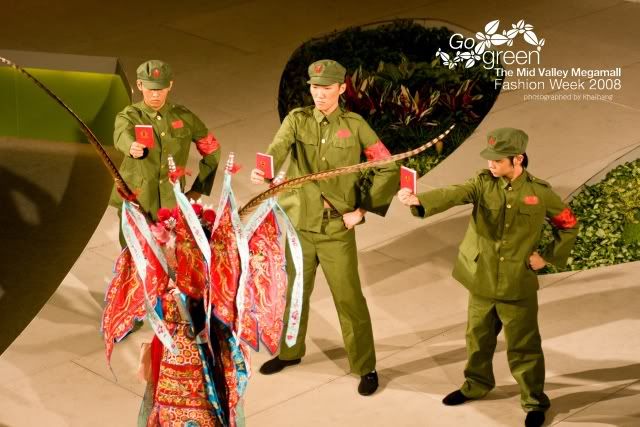 lucky not pull out pistol....LoL...

I personally quite favor on this photo that I've taken....love the color and sharpness...all credits to my lovely A700 and beercan...:P




very shortly...the stage was taken by these modern youngster from these communists...looks like they were being challenged huh...lol...




The song "Si Sua Sua" was played and the dance move was on....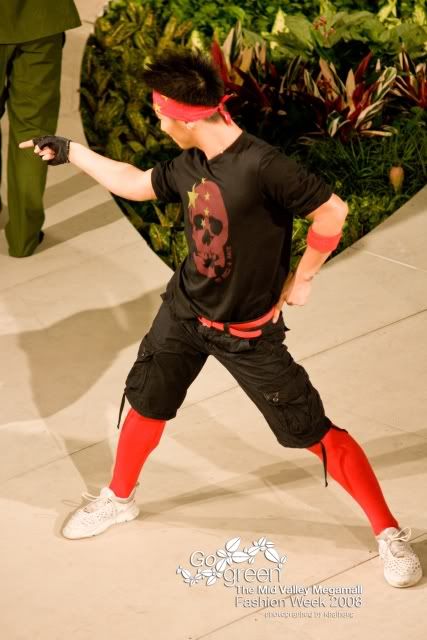 and here's the ending pose of the dance....




and this also ignite the main dish of the night to be presented......the runway is ready....are you ready for the next post..???