It's the last month of year 2009, it's DECEMBER!!! Wish all HAPPY can!

Alright, back to last month, I was invited to attend the Malaysia Hair Tattoo Competition Final which was held at Zouk Club, K.L. Never been to such show before, and I'll never ever know that there are people around us doing crazy things like they did on that night...and I would love to say, they are gorgeous!

The show starts with this Japanese guy...Tread Mac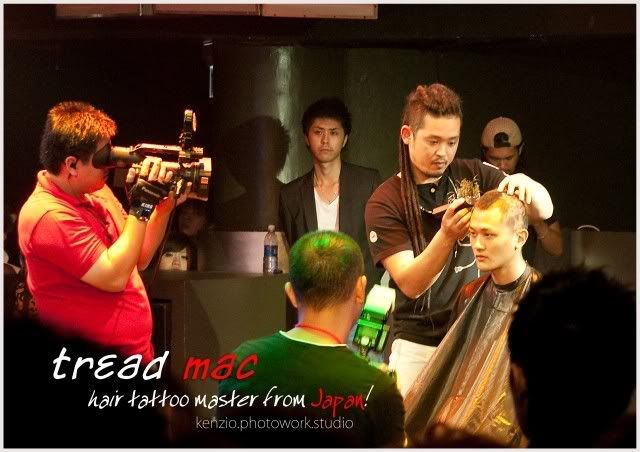 He is known of his hair tattoo-ing skill. The final outcome of the tattoo was actually a dragon. OMG! He completed the tattoo in less than 1/2 hour. Bravo!!!

He actually did showcased another two more tattoo designs which he prepared on the day before.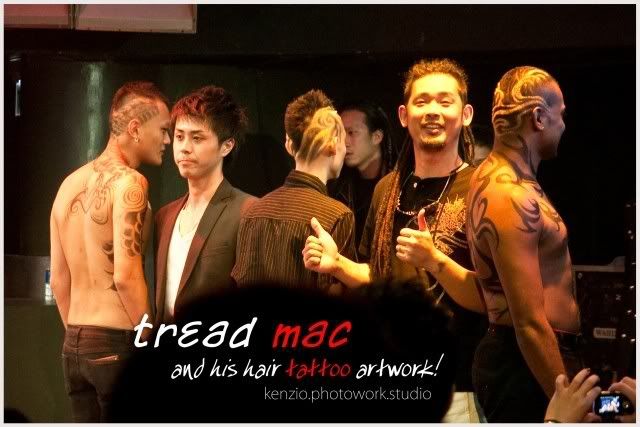 After the first show, the first round of contestants were summoned and they were ready to show off their skill to the audiences.





The following were the results from round 2 contestants...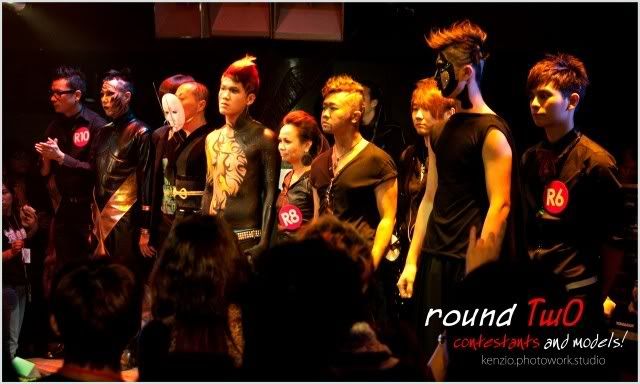 Then there were a few more shows before the results of the competition being announced.

There were 2 signature finale hair show from Winnie Loo and Park? (forgotten the full name) from Korea which I personally think it's good.

Only managed to capture the whole team of Winnie Loo after their show....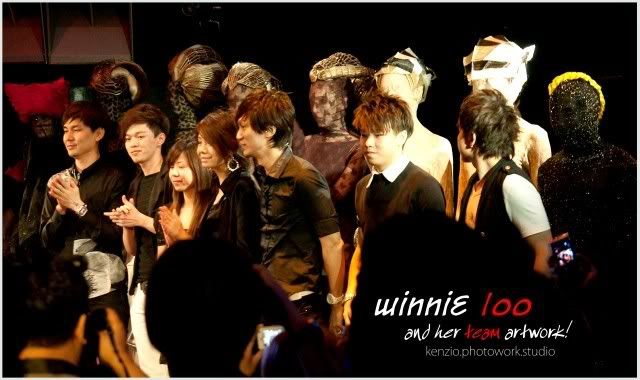 Next, Park is like a stunt man. He swings his scissors like nobody business...(damn scary if I were the model). All the way in his hair show, he keep on dancing and doing his kung fu moves....I would say, that was pretty interesting and entertaining among all the hair shows...

Now, look what he is doing...




I don't know whether he was really blind at that moment....




Anyhow, nothing worse happen, so a big applause to Park....LOLZ!!!

Okay! Done for the hair tattoo, thanks for viewing!