Back to last 2 weeks...if you still remember the day I was in Sunway Pyramid having my hair cut at A Cut Above Cutathon event, I went to Ole-ole Bali to have my dinner with my sister after the Cutathon was called for the day.

It was a tired Saturday and I need to reassure myself that I'm able to eat something good and must not waste it in any circumstances once I sit down in the restaurant.

So, here we go....Ole Ole Bali, a Balinese style restaurant with their special varieties of local cuisines. But before I order anything...I'm pretty aware that the portion of the serving is quite huge....

And I'm right....it's huge....so...be smart when you're making your order....

When first flipped the menu.....it's always beverages come first.....so...here I'm quite interested to know what's the taste of the following...and here I ordered for my sister....




Mojito is a Cuban origin drinks which originally is a mixed of 6 types of ingredients. As we can see from the photo, the big slice of cucumber was one of it, then some lime, rums, chillies, mint and some other things which I can't remember of.

The taste of it was definitely refreshing.....cooling....which really helps alot after a whole day of hectic-ness.....Highly recommended!

As for myself...I felt like trying this out....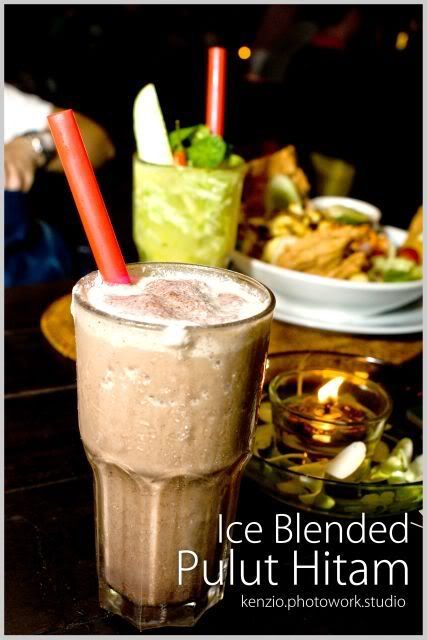 Never had this style before....Ice Blended huh....not bad....

Actually for 2 persons, you won't have much choice to choose....but to select something special, worthwhile your spending.....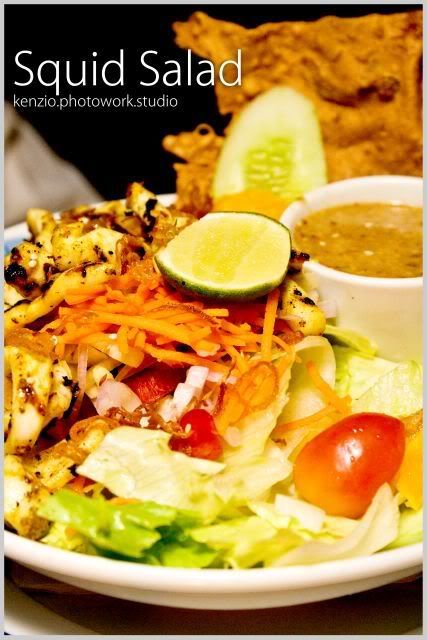 This was real good....nice....especially with the homemade peanut sauce. Fuah....damn nice...the feeling was so satisfying.....unless the squid was not fresh?! But hell no man.....it's fresh!!!! Lots of vegetables....of course....otherwise it's not salad anymore can! LOLZ!!!

Next...we had this....one of the recommended dishes....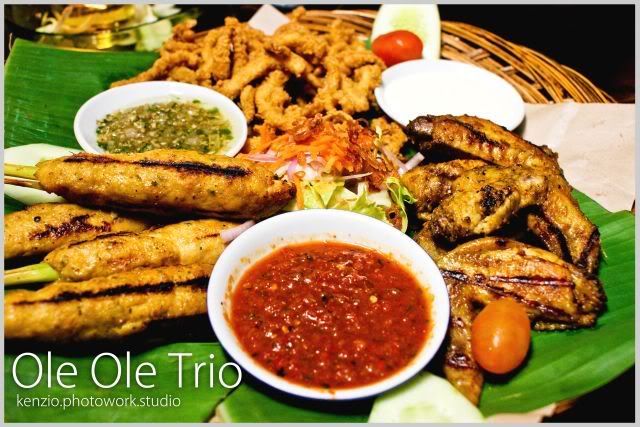 The Trio comprises of roast chicken wings, deep fried squid and the fish paste rolled on serai stick. If I must choose one of the best among these three...I would opt for the fish paste. It's soft, taste just nice with the sauce together....thumbs up!

Although it's considered little dishes that we ordered, but these little portion already took me almost 2 hours to finish....pooooh...nice can!

Feeling satisfying and I'm more than willing to rate it 8/10 and it's highly recommended. Now I realized that why there's always so many people dining in Ole-Ole Bali.