On the eighth day of Chinese New Year, I still want to wish everyone

恭喜发财

and

新春大吉!






On 年初五, my family and I went to 佛光山, 东禅寺 (FGS Dong Zen Temple), and it's very crowded...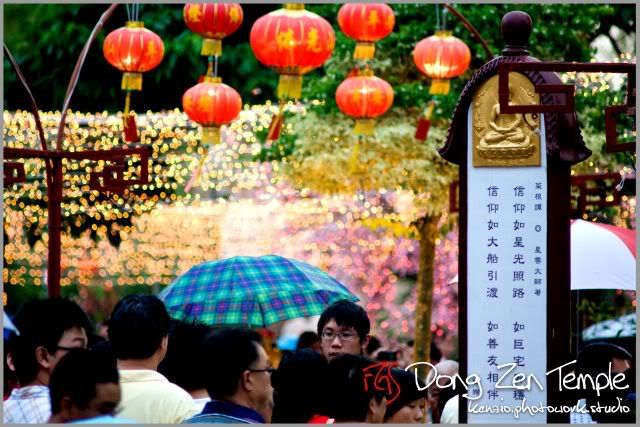 I do believe that when the global economy is facing down slides, temple is the place where everyone will start flooding in to say their prayer to their respective Gods. Wishing for smooth career, good of health for the elders...and many more...




After saying their prayers....they will proceed to outside




This year, the management of the temple acquired more spaces to exhibits their Chinese New Year deco compare with last year. More stalls had been brought in to sell snacks and drinks. The above photo is the area where the exhibits all of the famous temple around the world.




Dutch Lady Milk sponsored one of the deco and it's the largest of all...

Just before I miss out....people are so desperate in making life much more easier...




Here they make their wishes and then they throw the red ribbon up to the tree....which ever is higher hang on the tree, the better their wishes will come true..."Here I wish all Best of Luck!".

Flowers deco is another attractive thing which anyone shouldn't miss....




The faked lily flower was nicely lit on the pond.....




and finally, before we left the place, here's is my favorite shot of that night....